Servify raises funding from Beenext, Blume Ventures, others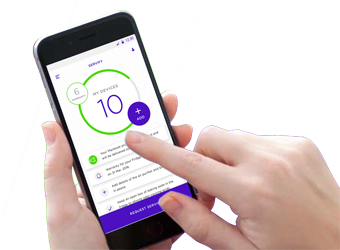 Servify, a platform that works as a personal assistant to electronic gadgets and appliances, has raised an undisclosed amount in its pre-Series A round of funding from Beenext, and existing investors Blume Ventures and two German firms— Barkawi Holdings GmbH and TM Service Technology Holdings GmbH, according to a blog post on the company's website.
Servify, run by Mumbai-based Service Lee Technologies Pvt. Ltd, has a mobile app that works as a personal assistant for consumers who can list their electronic gadgets and household on it, store the bills and access authentic brand-authorised service during in-warranty and out-of-warranty periods.
The company was founded by Sreevathsa P in November 2015. He earlier founded The Service Solutions, majority of which was acquired by B2X Germany. He has also worked with Nokia, Tata Docomo and LG Electronics.

"In the last few months, our vision has moved beyond just service management and has evolved towards device lifecycle ownership. It is much bigger than what we started with and we are excited to seize the opportunity," Sreevathsa said in the blog post.
The company had raised an undisclosed amount in seed investment from Blume Ventures and the two German firms in April this year.
Servify recently appointed Pravin Jadhav as chief product officer. Jadhav previously founded Wishberg, a social wish-list platform, and worked with FreeCharge and Rediff.

In a similar space, gadget and mobile phone repair platform Repaireasy has raised a pre-series A investment of $275,000 from a consortium of international and domestic investors, including Morris Street Advisors (MSA) and P Krishnamurthy, former vice chairman of JM Morgan Stanley.
Gadgetwood, an on-demand repair services and refurbishment startup, has raised $6 million from home-grown private equity firm Carpediem Capital.
Mumbai-based HandyHome, which was acquired by app-based consumer service marketplace UrbanClap, also allows users to book brand-authorised repairs and other services for electronic appliances online.

In the wider home services space, startups such as Zimmber and HouseJoy, among others, offer repair services for electronic appliances through their marketplace platforms, though not necessarily through tie-ups with brands.
---