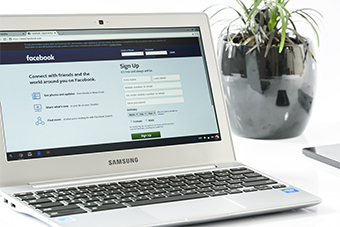 Social networking giant Facebook Inc is testing the Express WiFi service, which aims to provide affordable internet access, in India.
India is the second-largest country for Facebook in term of customer base with 166 million monthly active users.
With Express WiFi customers can purchase data packs via digital vouchers to access the Internet on the Express WiFi network, according to a statement issued by Facebook.
"With Express WiFi, we are working with carriers, internet service providers and local entrepreneurs to help expand connectivity to underserved locations around the world. We are currently live in India, and are expanding to other regions soon," Facebook said in a blog post on its internet.org website.
"When people are able to purchase fast, affordable and reliable internet, they are able to explore the range of information it has to offer—including news, education, health, job postings, entertainment and communication tools like Facebook," Facebook said in the post.
Currently, Facebook is working with internet service providers (ISPs) and operator partners to test Express WiFi with public WiFi deployments in multiple pilot sites. The company says the solution will empower ISPs, operators and local entrepreneur retailers to offer quality internet access to their village, town or region.
Earlier, Facebook had launched the 'Free Basics' initiative in India with Reliance Communications to offer free access to certain applications and websites but it elicited a lot of criticism.
The Free Basics initiative, earlier called Internet.org, had received severe flak from activists, who alleged that it violates network neutrality or the idea that all online traffic should be treated equally. The Telecom Regulatory Authority of India (TRAI) banned Free Basics, supporting net neutrality.
Facebook has launched various initiatives worldwide to improve internet connectivity.
In June, Facebook's solar-powered internet-beaming drone Aquila took flight. The drone was part of Facebook's project to provide internet access to the remote regions of the world.
When deployed, Aquila will be a part of a fleet of airplanes beaming internet signal to people within a 60 mile communications diameter for up to 90 days at a time. It will use free-space laser communications for communicating between aircraft in the fleet and e-band technology to beam connectivity from the airplane to receivers on the ground.
---