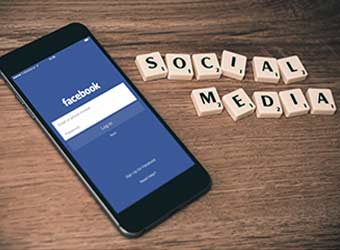 Social media giant Facebook Inc has posted a 43% rise in its revenues from India for the financial year ended 31 March 2016, on the back of high advertising revenues.
The company clocked revenues of Rs 177 crore at Rs 16 per user, for FY2015-16 compared with Rs 123 crore at Rs 9 per user a year ago, according to a report by The Economic Times, citing fillings with Registrar of Companies (ROC).
During the year, Facebook's net profit also doubled to Rs 31 crore from Rs 16 crore a year ago.
India is the second largest country in terms of customer base for Facebook with 166 million monthly active users as per its third quarter figures. With mobile and internet penetration growing significantly in the country, advertisers are slowly moving towards digital media for advertising needs.
According to a report by market research company eMarketer, digital media accounted for 12.6% of total ad spend in India in 2015 but will surpass $1 billion or about 14.3% of total ad outlay by 2017.
Facebook is working with several companies to help them boost brand awareness, increase brand consideration, enhance in-store sales and boost offline sales by engaging with their target audience.
Recently, Facebook worked with cab aggregator Ola. Ola wanted to use Facebook to boost its brand awareness as part of its #ChaloNiklo campaign. Ola ran a series of targeted video and photo ads featuring content from its #ChaloNiklo campaign.
Last year, Facebook launched three new tools for marketers – Blueprint training modules for advertising on Facebook; Learn How, which is about managing advertising through Facebook; and Ad Copy Cheat Sheet to improve ad copies. Since March 2015, Blueprint eLearning has hit 1 million enrolments.
Earlier this month, the social media giant said its third quarter revenues soared 56% to $7 billion year-on-year, and its quarterly profit nearly tripled to $2.38 billion, driven by mobile advertising revenues. The analysts' estimate was $6.92 billion.
Mobile ads accounted for 84% of advertisement revenues for Facebook, the same as second quarter, and up from 78% the same quarter last year. Facebook earned $5.7 billion of its total $6.8 billion in ad revenues on mobile ads alone.
---