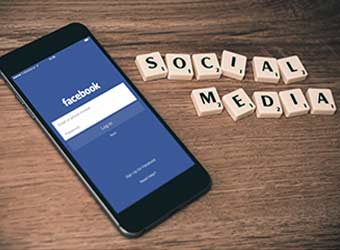 The world's largest social network just got bigger. In a highly-successful third quarter of the year, the US-based Facebook Inc. said it has 1.79 billion users across the globe monthly.
The monthly user count of Mark Zuckerberg-led Facebook is higher than the population of India and the US put together.
Approximately 84.9% of the US-listed firm's daily active users are outside the US and Canada. As per the data from Q2 results, India has 155 million monthly active users on Facebook. The country-wise number in Q3 is not available yet.
Facebook's Q3 results show that they have 1.18 billion daily active users on an average and 1.09 billion active mobile users daily on average for the quarter ended September 2016.
As per Statista.com data as of May 2016, India is the biggest market for Facebook. India has more users at 195 million than the US at 191 million.
Brazil, which stands third, has less than half the number of users at 90 million.
Even though Facebook hasn't revealed the country-wise revenue figures, it is evident that India is one of the key markets in the consumer and enterprise space for the Menlo Park, California-based company, which started as a college social network at Harvard University in 2003.
Announcing the third quarter results, Zuckerberg said that, "We had another good quarter."
The company beat the market expectations with its quarterly results on Wednesday.
The social media giant said that Q3 revenues soared 56% to $7 billion year-on-year, and its quarterly profit nearly tripled to $2.38 billion, as the dominance in mobile advertising continued. The analysts estimate was $6.92 billion.
But there is reason to worry, as the company said it is reaching the maximum advertisement load which in turn can affect growth.
On Wednesday, despite the great results, Facebook's share prices went down 7.6% in after-hours trading to around $117.40, compared to an all-time high of $133.50 late last month.
CFO David Wehner repeated his last quarter statement that Facebook is approaching maximum ad load and that it won't be able to increase the number of advertisements significantly. Wehner said, "We expect to see ad revenue growth rates come down meaningfully."
Mobile ads now make up 84% of advertisement revenue for Facebook, the same as Q2, and up from 78% the same quarter last year. Facebook earned $5.7 billion of its total $6.8 billion in ad revenue on mobile ads alone.
Facebook garnered $2.379 billion in profit, up 16% from $2.05 billion it scored in last quarter, and an impeccable 160% growth year over year.
Facebook is sitting on a cash cushion of a massive $26.14 billion.
---