Facebook launches Instant Games on messenger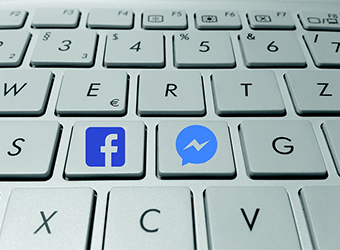 Social media giant Facebook Inc. has launched a feature called Facebook Instant Games, which will allow users to play games with messenger contacts.
Facebook Instant Games will be rolled out in 30 countries and will be available for newer iOS and Android operating systems. Users will have the option of playing instant games including Pac-Man, EverWing, Space Invaders, Track and Field 100M, Galaga including others, according to a statement by the company.
"Messenger just got way more fun — or competitive — depending on how you look at it, with the ability to play games right in your messaging conversations. So when you're looking for a reason to connect with your best friend who lives on the other side of the world, you can kick off a round of Words with Friends," the company said.

Users need to open the latest version of the app and tap on the game controller icon where you type your message, and choose a game to start playing.
When the round is over, people in the conversation will see your score and will have the opportunity to challenge you back. Users can also discover games within the Messenger search field, or on Facebook News Feed where they can play solo or challenge friends back in Messenger.
Facebook has around 1.8 billion users across the globe monthly. Its monthly user count is higher than the population of India and the US put together. Approximately 84.9% of the US-listed firm's daily active users are outside the US and Canada.

India is the second largest country in terms of customer base for Facebook with 166 million monthly active users, as per its third quarter figures.
Facebook posted a 43% rise in its revenues from India for the financial year ended 31 March 2016, on the back of high advertising revenues. The company clocked revenues of Rs 177 crore at Rs 16 per user, for FY 2015-16 compared with Rs 123 crore at Rs 9 per user a year ago.
Last month, Facebook announced a slew of new features that would connect users even further.

The new features allow users to get advice from their friends on things-to-do in their vicinity, book movie tickets, make appointments and even order food, the company said in a blog post in October. However, these features have been rolled out only for users in the US for the time being.
---