Former Astro nominee on AskMe board seeks anticipatory bail on seller complaint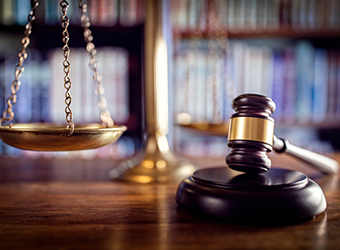 In an unprecedented occurrence in the Indian ecommerce industry, the executives who represented the investor on the board of a company are caught in legal trouble following the collapse of the business run by the firm.
A seller has initiated legal proceedings against the executives who represented Malaysian telecom conglomerate Astro on the board of Getit Infoservice Pvt. Ltd, the company behind the defunct ecommerce marketplace AskMe, although they had resigned and disassociated from the firm.
Ashok Rajagopal, a former director on Getit board, moved an anticipatory bail application with the court of district and sessions judge, Patiala House Courts, New Delhi, after a first information report (FIR) was registered against him on complaints filed by My Limo Trading Company which used to sell cell phones on askmebazaar.com, which was run by Getit.

My Limo alleged that Getit owed Rs 1.5 crore to the company. It complained that Getit has not paid My Limo despite receiving payments from buyers on behalf of the latter.
The court will consider Rajagopal's bail application on December 6. Rajagopal, in his defence, has stated that he is a former non-executive director of Getit and he had played no role in the day-to-day affairs of the company.
My Limo Trading Company, led by brothers Mukesh Kumar and Rahul Kumar, had also sent legal notices to other former directors of Getit Infoservices Sandeep Vats and Prakash Mishra. My Limo has dragged them to the court as it wants to hold Astro, the investor with a 98.5% stake in Getit, responsible for the non-payment of dues.

Getit's ecommerce sites under AskMe brand had suspended operations in August as funds dried up following an investor-management tussle that spilled over to a public display of acrimony .
After an unsuccessful buyout bid, the management led by CEO of Getit Sanjiv Gupta left the company. Astro and Sanjiv Gupta's team are fighting it out in courts over who should pay liabilities in terms of wages and dues as the defunct company is most likely heading for a wind-down.
Getit used to run a string of ecommerce sites including AskMeBazaar and AskMeStores. About 4,000 of AskMe employees and dozens of its sellers are waiting for dues to be paid.

An Astro spokesperson and Ashok Rajagopal did not respond to email queries on court cases.
---