Amazon India introduces in-house private fashion label Myx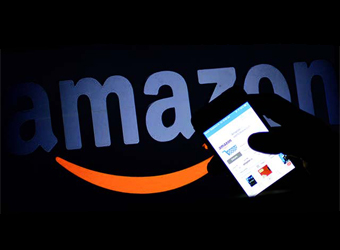 E-commerce giant Amazon India has launched its second in-house private fashion label, ethnic wear brand for women Myx, as it looks to grow its apparel offerings.
The development was reported by The Economic Times, citing Arun Sirdeshmukh, Amazon India's fashion head. An email query to Amazon India seeking comment did not elicit a response at the time of filing this report.
Amazon has also made changes to its return policy for fashion, the report said. Sirdeshmukh told the newspaper that incorrect sizing was a major reason for most returns. To address this, Amazon has added an automated feature where garments can be exchanged for the correct size through the delivery process, from when the order is placed to when it is dispatched to the customer.

Sirdeshmukh also told the daily that the fashion vertical is one of the top-selling segments and that the e-commerce firm has tied up with 150 brands, including some international ones, to give the segment a fillip.
Amazon India's first in-house private fashion label was Symbol for men. It was launched in September by Amazon's largest seller, Cloudtail, ahead of the Diwali festival season. Symbol was one of six brands that the e-commerce firm wanted to introduce this year.
Amazon's main local rival, Flipkart, has also been increasing its focus on private labels, which offer higher margins. While e-tailers make gross margins of 35% to 45% regular brands, it can be as high as 60% to 65% for private brands.

In July, Flipkart-owned Myntra bought a majority stake in fitness and sportswear brand HRX, launched by actor Hrithik Roshan, to boost its private labels business. Myntra owns 11 private labels, including Roadster, All About You, HRX, Wrogn, Anouk and Ether. Most of these private labels were launched in partnership with celebrities who co-own these brands. All About You is a tie-up with actor Deepika Padukone and Wrogn with cricketer Virat Kohli. Private labels accounted for 20% of the firm's gross sales in 2015.
Also in July, Flipkart acquired fashion portal Jabong in a deal worth $70 million (Rs 470 crore then). The acquisition enabled Flipkart to gain 70% market share in India's online fashion segment.
Snapdeal, which lost out to Flipkart in buying Jabong, is also building its fashion business. The e-commerce firm's co-founder and CEO Kunal Bahl has said he would spend the $100 million not spent on Jabong on the fashion segment.

Amazon, Flipkart and Snapdeal are all vying for top position in India's ecommerce market. The homegrown players are facing stiff competition from Amazon India, which has received a total of $5 billion in investment from Jeff Bezos, founder and chief executive of Amazon.com Inc.
---