Why enterprise SaaS firm SirionLabs plans to sharpen focus on India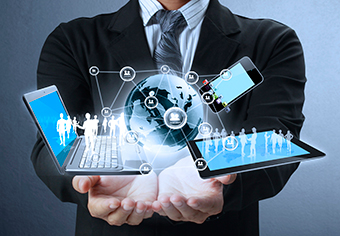 SirionLabs Pvt Ltd, an enterprise software-as-a-service (SaaS) provider which has most of its clients in the US and Europe, plans to aggressively push its products in India in the next 12 to 18 months, a top executive said.
The Michigan, US-based company helps clients manage services contracts. It has so far been catering to the buyer side of the services market, but now aims to focus on the untapped supplier side of the services market.
"Luckily, in the supplier side, a majority of companies are based out of India such as TCS, Wipro, Infosys and Cognizant," chief marketing officer Indus Khaitan told Techcircle. "There are also a lot of boutique companies in the country which offer sales, marketing and data services."

Khaitan said just like a buyer must make sure what a service provider is delivering, a service provider needs to ensure whether it is delivering the services as per the contract.
SirionLabs has 15 customers across the US and Europe. Khaitan didn't disclose the names of the customers, but said they included the largest food and beverage retailers in the US, one of the largest airports in North America as well as one of the largest telecom companies in the world.
How it works SirionLabs, which has its engineering and offshore development centre in Gurgaon, provides what it calls a 'system of records for contracts'.

Khaitan explained how it works. An organisation signs hundreds of contracts with various suppliers of services and goods. These contracts are often stored in a clumsy manner that makes it difficult for an organisation to retrieve details such as obligation, pricing or the service levels that a supplier must meet.
Sirion takes the contract (in the PDF or Word format), uses machine learning to break that contract down into individual pieces of obligation or service levels which a vendor must provide and then stiches those service levels in a workflow in a simplified way.
The annual subscription for Sirion products cost between $150,000 and $200,000.

Khaitan said the focus on India is part of efforts to double its annual revenue run rate to $6-9 million in the next 12-18 months.
SirionLabs is backed by venture capital and growth-stage investor Sequoia Capital. This year, the company raised $12.25 million (Rs 82 crore) in a Series B round  led by Sequoia. QualGro ASEAN Fund and Canopy Ventures also invested in this round. Sequoia had, in 2014, invested $4.7 million in the company's Series A round.
SaaS market Khaitan said there are several popular front-office enterprise SaaS companies such as Salesforce, Freshdesk, Zendesk, Marketo and Dropbox and Linkedin, among others which offer customer-facing solutions. However, back-office SaaS has begun to shape only in the past two to three years.

"SirionLabs is doing back-office SaaS. This includes legacy IT functions such as procurement, billing, supply chain, logistics, contract management and revenue optimisation. These functions were largely done by on-premise software. But, in past two-three years, a lot of activity has happened in back-office SaaS," he said.
The company operates in the contract management category, which it estimates is a $2.5-billion market globally, dominated by three IT giants—SAP, Oracle and IBM. However, there are some smaller players in the market which are offering niche products in this emerging segment.
Most Indian SaaS companies are operating out of the US. So, is India not ready for these solutions yet? Khaitan said the local SaaS market in India is tiny and limited. "As a result, entrepreneurs who have created amazing SaaS products are thinking why leave this opportunity on the table and rather go after larger enterprises in the US," he said. "We are three-four years away for SaaS adoption to pick up in India."

---