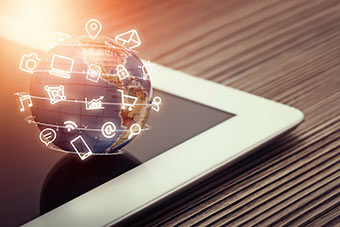 As the country's internet and mobile economy is booming in a battle for ideas and capital, Indian founders of startups are increasingly taking aggressive stands against foreign-origin firms.
Sachin Bansal, co-founder of India's biggest e-commerce firm Flipkart and Bhavish Aggarwal, co-founder of ride hailing service Ola were speaking at an event on Wednesday in Bengaluru. Both of them hinted at the lack of level playing field in the Indian startup ecosystem, apparently targeting their rivals Amazon and Uber, without taking names.
"The fight is on the capital side but not on innovation. Capital has become the main product differentiator," Aggarwal said during a panel discussion at Carnegie India's Global Technology Summit.
Uber earlier this year had made its India ambitions very clear. The world's most valued startup had said that it will focus more on its business in India, its second-largest market in terms of number of trips taken after the US, following its decision to sell its China operations to local rival Didi Chuxing.
In an interview to Mint, Uber's India head had said the company had started to divert to India a significant portion of the $1 billion investment it had planned to make in China this year. He also said the company planned to increase the team at its Bengaluru engineering centre to 50 from 15 by the end of the year.
Aggarwal said that the Indian startup ecosystem needs to be self-reliant like China but pointed out at hindrances. When asked about Ola's US-based rival Uber taking customers away from Ola, Agarwal said capital can distort perception of experience. "The capital is spent on pricing rather than on infrastructure. We have a larger market share and are burning less cash per person (than Uber)," Aggarwal remarked.
Both Flipkart and Ola are reportedly trying to raise funds.
"Seed funding and Series A funding has matured in the country but for larger funding one still has to rely on foreign investors. We should create a level playing field for startups where it is easier for Indian companies to raise funding," Flipkart's Bansal said.
There were reports that Flipkart is in talks with the world's largest retailer Wal-Mart Stores Inc.
This is not the first time Ola has taken on Uber in a verbal battle. Last month, Pranay Jivrajka, chief operating officer of Ola, was quite vocal in his criticism of what the cab-hailing service's 'unnamed rival' is doing to distort the taxi service market through disruptive pricing using foreign capital.
Earlier this month, Bansal said e-commerce companies will need to continue raising funds to invest in functions such as talent and technology as the sector is still at its infancy.
Talking about the increasing pressure the home-grown company has been under since the arrival of Amazon in India and from the likely entry of Chinese retailer Alibaba, Bansal had said he is "not afraid of Amazon or Alibaba" and that any company that manages to 'Indianise' its offerings for the local customers would eventually succeed.
---