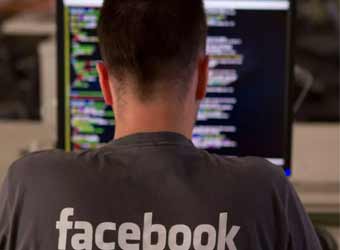 Social networking giant Facebook India has appointed former Google executive Pulkit Trivedi as industry director for its e-commerce, retail, travel and financial services verticals.
Trivedi will be responsible for building and maintaining strategic relationships with clients in the country, the company said in a statement.
Prior to joining Facebook, Trivedi headed e-commerce business for Google's Indian unit and before that, was head of the technology vertical at the tech giant. A management graduate from BITS Mesra, he also worked with Intel Corporation and Microsoft Corporation. He brings over 18 years of experience in covering sales, business development and partnerships for Indian and multinational technology companies.
"We are thrilled that Pulkit is joining the talented Facebook team to help grow our advertising business. Pulkit, along with our team, will strengthen our ability to deliver personalised marketing at scale to clients in India," said Umang Bedi, managing director, Facebook India.
In September 2016, Facebook India hired former Snapdeal chief product officer Anand Chandrasekaran to help develop strategies for its Messenger app.
Earlier this year, the firm appointed Bedi as its managing director in India, three months after Kirthiga Reddy stepped down from the post.
Recently, Facebook posted a 43% rise in revenues from India for the financial year ended 31 March 2016, on the back of high advertising revenues. The company clocked revenues of Rs 177 crore at Rs 16 per user, for FY2015-16 compared with Rs 123 crore at Rs 9 per user a year ago.
India is the second largest country in terms of customer base for Facebook with 166 million monthly active users as per its third quarter figures.
---