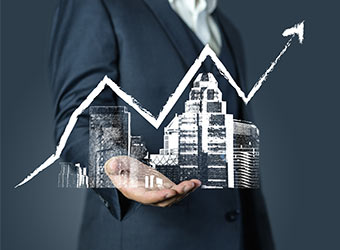 Telangana government's startup development initiative T-Hub has partnered with Vodafone Business Services, the enterprise arm of mobile network operator Vodafone India, as its communication partner.
Vodafone Business Services will be engaging with startups across the country and will initiate national level programmes for them within the T-Hub ecosystem, according to a statement on Monday. It will connect several mentors in compliance with T-Hub's mentorship framework and evaluation process, helping them navigate their business challenges strategically with the right tools.
"We are delighted to partner with T-Hub as this platform will help us bring our global expertise and capabilities to the start-up community in the country," said Rohit Tandon, business head at Vodafone AP&T (AP and Telangana circles).
Vodafone will provide customised solutions in mobility, cloud and IoT segments to enable these startups launch their operations and scale the business in a flexible and convenient manner.
"Vodafone's global expertise in various sectors will help explore and scout out interesting entrepreneurs and startups and further nurture a few of them scale up, under guidance," said Jay Krishnan, chief executive, T-Hub.
Two weeks ago, T-Hub had also partnered with Career Launcher parent CL Educate Ltd, to facilitate global startup and research incubation in Telangana and India.
In November, T-Hub had selected 20 startups for its Innovate for Digital India Challenge 2.0 that will be competing to participate in an 8-week accelerator programme including a 4-day USMAC bootcamp at T-Hub.
The Telangana government in partnership with International Institute of Information Technology (IIIT), Indian School of Business and National Law University launched the first phase of T-Hub with 70,000 sq ft area in November and plans a second phase with 300,000 sq ft space.
Delivering the keynote address at VCCircle India Limited Partners Summit 2016 in Mumbai, KT Rama Rao, Telangana's minister for IT and Panchayati Raj had said T-Hub will anchor an accelerator-focused fund with an initial capital of Rs 125 crore. T-Hub is in talks with investors to launch the fund.
---