Exclusive: OYO rival Wudstay shuts budget hotel aggregation business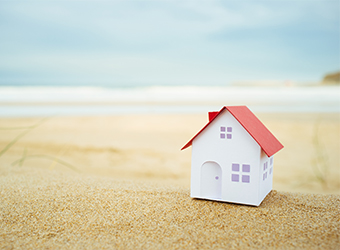 Wudstay Travels Pvt Ltd – which started off as a rival to OYO Rooms – has exited the budget hotel aggregation space, a source close to the development told Techcircle.
The company now operates in the PG and hostel segment that it started this year.
Wudstay is yet to confirm the development, but the company's site doesn't show any hotel inventory which it otherwise would have. Going by the company's site, Wudstay has clearly limited itself to the PGs segment as its new tagline now reads: 'Wudstay - Safe and comfortable PGs'.

The reason behind this decision could not be ascertained immediately, but looks like funding crunch led to the closure of Wudstay's main hotel business.
The company – which raised $3 million in Series A funding from venture capital firm Mangrove Capital Partners and Nimbuzz CEO Vikas Saxena in July last year – in April said that it is looking to raise fresh round of funding for its expansion plans, and that it is in advanced stage of talks with the investors. However, looks like the discussions fell through.
WudStay, which was founded by Prafulla Mathur in May 2015, competed with the likes of OYO Rooms and other players when it started. In April this year, it claimed to have 500 hotels and guest houses across 45 cities in India. It claimed to have served 58,000 room nights in January this year.

The company earlier this year realised that the budget hotel aggregation space was getting increasingly crowded with the entry of too many players undercutting each other, and thus, quietly carved out its own niche in the PG segment. "Almost all the startups are aggregating hotels. In PGs and retirement homes, we are the only player offering a standardised room," Mathur told Techcircle at the time of announcing the company's entry into new segments.
Even though Mathur was trying to capture the new market segments in a bid to expand portfolio, he had his eyes set on the multi-billion dollar hotel accommodation space but to no avail.
Hotel aggregators have a simple model: They connect a guest with a hotel by listing hotels on their website. These platforms take a commission on these bookings. But in the face of severe competition, a majority of these platforms offer discounts to attract guests. These discounts are financed by the platforms themselves. Also, quite often, these platforms book hotel inventory in advance by paying the hotel and offer these rooms at discounts to guests. So, while it's a win-win for a customer, the platforms end up with severe cash burn and a bump to their profitability.

Very few budget hotel aggregators managed to raise funding this year. Bengaluru-based Ruptub Solutions Pvt. Ltd, the operator of online budget hotels aggregator Treebo Hotels, raised Rs 112 crore ($16.7 million) in its Series B funding round that was led by Bertelsmann India Investments. In June, Gurgaon based Casa2 Stays Pvt. Ltd that operates budget hotel aggregator FabHotels, raised $8 million (Rs 54.3 crore) in a Series A round of funding from a group of investors including existing investors Accel Partners and Qualcomm Ventures. Matrix Partners and Nexus Ventures invested an additional $13.5 million in Stayzilla, Chennai-based budget hotels and homestays aggregator. In March this year, budget hotel aggregator Room On Call had raised $2 million (around Rs 13.3 crore) in funding led by on-vehicle advertising company CASHurDRIVE Marketing Pvt. Ltd.
Given that too many players have emerged, the sector has started seeing consolidation. Most recent one being MakeMyTrip and Ibibo Group. Besides operating in the other categories, both companies also operated in the budget hotel aggregation space with Goibibo's GoStays and MakeMyTrip's Value+. Also, earlier this year Softbank-funded largest branded network of budget hotels in India OYO acquired smaller rival Zo Rooms in an all-stock deal.
---