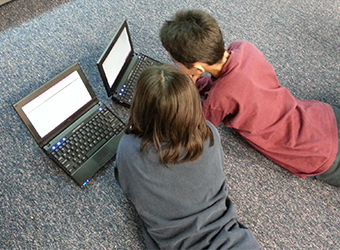 Tutor enablement platform XPrep, run by Epsilon Eduventures Pvt. Ltd, has been selected by Facebook Inc. for its FbStart programme.
The programme, aimed at developers, is designed to help early-stage mobile-focused startups build and grow their apps.
Under the programme, the company will receive $40,000 worth of credits and services from Facebook and its partners like AWS, Dropbox, Adobe and MailChimp. XPrep will also receive mentoring from the Menlo Park-headquartered Facebook's engineering teams.
The company was founded by IIT Roorkee alumnus Mukul Rustagi and NSIT alumnus Bhaswat Agarwal in September 2015.
The startup connects tutors with parents and students via a mobile app and website. Parents can monitor their child's progress during the course of the tuition. It also caters to entrance exam aspirants. Moreover, the mobile app lets tutors perform daily tasks like sending out announcements, conducting their quizzes and notifying their classes using the app's automation techniques.
"FBStart will help us bring down our technology costs considerably. This money can then be redirected to our marketing and team building activities which will, in turn, help us embark on a higher growth trajectory," said Rustagi, in a statement.
The startup claims to have more than 100 tutors and 6,000 students on its platform in Delhi NCR.
This is the second ed-tech startup backed by FbStart in the past month. Earlier, Bengaluru-based micro learning mobile platform Knudge.me was shortlisted for the programme.
The programme provides free access to more than 25 services, including open source tools like React Native, FB Login and Account Kit and App Analytics.
Any developer who has launched a working mobile app on App Store or Google Play is eligible to apply to FbStart.
Earlier this week, travel tech startup Triporb, run by HolidayDreamland Pvt. Ltd., was selected for Facebook's FbStart programme.
Used-apparel reselling platform CoutLoot, content discovery social network Flicksup, immunisation management platform vImmune, peer-to-peer content platform of moms and moms-to-be Healofy, and job search and educational content platform JobSenz are among the startups recently selected for the programme.
---