Uber's founder Travis Kalanick in India; launches UberMOTO in Hyderabad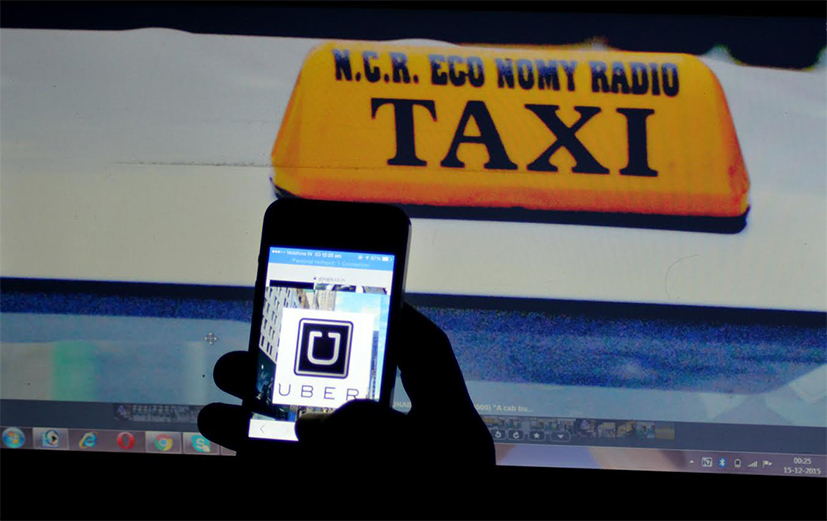 Travis Kalanick, who coded and created Uber sitting or probably lying down at the serene beaches of Varkala in Kerala, is back in the southern part of India.
This time, he is in Hyderabad, the capital city of the most newly formed state in India—Telangana, where he launched Uber's bike (motorcycle) sharing service UberMOTO.

"I am excited to be in Hyderabad for the launch of UberMOTO. It is a quick, easy and affordable way to get around the city," Kalanick, founder and CEO of Uber, said in a statement. He further said: "And it's great to be working with a progressive, forward thinking government like Telangana on smart mobility solutions that can help reduce congestion in urban areas."
Kalanick is on a five-day visit to India. On Monday, he was in Mumbai for a "business review" meeting, as he tweeted "Hello Bombay! Good to be back."
For the next three days, he will be in Delhi where he will be conducting a drivers' appreciation session and will be attending a TiE (The Indus Entrepreneurs) event along with MakeMyTrip founder Deep Kalra.

The world's largest startup, in terms of valuation, also signed a memorandum of understanding (MoU) with Hyderabad Metro Rail Ltd to help extend the reach of the metro using UberMOTO.
Amit Jain, president of India and south Asia at Uber, said in a statement, "The government of Telangana has once again shown its commitment to embracing technology-enabled solutions. By recognizing how we can transform urban mobility options in our cities through progressive regulations, Telangana is leading the way in bringing the change that our cities need."
An executive in the company told Techcircle that the US-based firm chose Telangana for its "ease of doing business". The source also added that "Karnataka doesn't have a favourable regulatory environment currently."

UberMOTO was launched in Bangalore in March this year, but had to wind up soon because of regulatory problems. Karnataka government cracked down on the two companies on the ground that as per the Motor Vehicles Act, 1988, enforced in the state, a two-wheeler is considered to be a private means of transport and that bike taxis needed to be licensed for commercial use.
Like in Bangalore, Uber had to suspend UberMoto in Bangkok, Thailand, too, due to government intervention. UberMoto was launched in Bangkok in May for the first time, globally.
Uber had launched its bike-share service in Gurgaon in the National Capital Region in March and in Ahmedabad in May this year. In Ahmedabad, the pilot was launched at Rs 2 per kilometer but it didn't last long.

Globally, however, Uber is still losing money. A Bloomberg report in August said that the company lost more than $750 million last quarter, and $520 million the quarter before.
India happens to be the second largest market in terms of number of trips for Uber. Following its decision to sell its China operations to local rival Didi Chuxing, the company has shifted its focus to the Indian market where it is locked in an intense competition with homegrown taxi hailing company Ola.
---