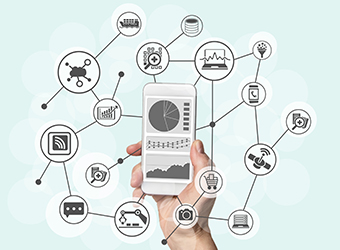 Fintech startup SERV'D, which provides financial services for the unorganised workforce, has received investment of $100,000 (Rs 67 lakh) from Digital Financial Service Lab (DFS Lab), a fintech incubator fully-backed by the Bill and Melinda Gates Foundation.
The company, run by SERV'D Tech Pvt. Ltd, had participated in a bootcamp organised by the DFS Lab, a global initiative that seeks to bring together entrepreneurs working towards digital inclusion of the least served communities in developing countries.
"The funds will be utilised to develop tech for new roles as well as drive activation for the existing product," said Jatin Agarwal, who founded SERV'D in 2016.
Agarwal has earlier founded Endurance, a chain of health and fitness clubs. He also served as the director at Konark Karia Builders, which has executed several projects in Pune and Mumbai.
For consumers, SERV'D's home management system provides a dashboard to efficiently manage domestic helps on the go with ratings and reviews among other features.
It also allows workers such as maids/housekeepers, cooks, nannies, drivers, and others, to have legal work history, which in turn enables them to have access to financial loans.
"Digital financial services have the power to transform developing country economies, profitably and at scale. We are looking for breakthrough ideas with the potential to bring low income households from the cash economy into the digital financial realm and give them tools to improve their lives," said Jake Kendall, DFS Lab Director.
SERV'D is among four organisations that have received a grant from DFS Lab out of nearly 700 applications.
Fintech segment has seen rapid growth lately. In just the last one year, several startups have come up in this space targeting different segments such as small businesses, students and salaried professionals; and have also attracted investors' attention.
Yesterday, Gurgaon-based fintech startup Indifi Technologies Pvt Ltd, floated by angel investor and venture capital firm Canaan Partners' former India chief Alok Mittal raised $10 million (Rs 66.5 crore) in a SeriesB funding round led by Omidyar Network.
Chalk Farm Ventures Pvt. Ltd, which runs consumer lending startup ZestMoney, has raised $6.5 million (Rs 44 crore) in a Series A round of funding led by Naspers-owned online payments firm PayU last week.
---