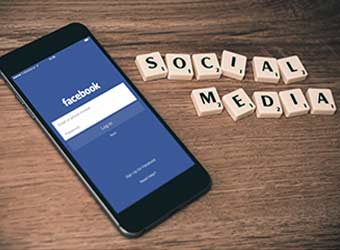 Facebook's standalone messaging app has introduced a front and rear camera that comes packed with many features once pioneered by its rival Snapchat. The new camera lets users add stickers, emojis, real-time masks and Prisma-like filters among other features. The new feature will be rolled out globally for both iOS and Android starting Thursday, Facebook said in its official blog.
This new addition to Messenger is another move by Facebook to combat Snapchat's growing popularity. As of last July, according to the company's official data, Facebook Messenger reached one billion monthly active users. By replicating Snapchat's features, Facebook is now hoping to get more users to switch from Snapchat.
Messenger's camera can make an infinite number of overlaid graphics to jazz up your photos and videos. It also picks up text and changes them into goofy fonts that can be used on clicked pictures. If Messenger recognises the meaning of the typed text in any of 15 different popular languages, it will even offer up filters with related art, said the blog post.
The latest feature has augmented reality selfie lenses, holiday-themed masks, props to paste on, Prisma-esque style transfers, influencer-suggested filters to choose from.
Facebook claims that it worked with artists and influencers all over the world to add these little customisation tools in Messenger. Facebook Messenger will also have a new palette icon by the shutter, which will open a blank canvas where users can add art and stickers to their text messages.
Facebook-owned Instagram has also been steadily rolling out updates to promote more frequent, spontaneous sharing within the app.
Last month, Instagram launched 'Go Insta', a live video service like that of Facebook Live.
---