Exclusive: Building materials marketplace Buildzar shuts down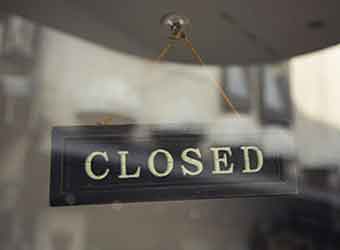 Business-to-consumer (B2C) marketplace for construction materials Buildzar.com, run by Gurgaon-based Glow Homes Technologies Pvt. Ltd, has decided to shut down as consumer traffic and revenues failed to pick up, a top executive told Techcircle.
Buildzar was launched in September last year. In June this year or within nine months of its launch, it pivoted its business model but even that did not help, said co-founder and CEO Vineet Singh.
"Buildzar started off as a pure-play B2C ecommerce business. In June, it pivoted to a subscription model. Earlier, we used to generate leads and convert them into transactions ourselves. But, after the pivot, we were just doing lead generation and selling those leads in the market," Singh said.

When the company was started, the traction was good, but unit economics was not impressive. Even after the pivot, consumer traffic and revenues did not gain momentum.
"When transactions failed to pick up, we decided to wind up operations, which in my opinion was the right decision," said Singh, who was former EVP of 99Acres.com and is also an investor in realty portal Housing.com.
In January this year, Buildzar raised $4 million from Dalmia Bharat Group's managing director Puneet Dalmia in a pre-Series A round. Dalmia made the investment in his personal capacity.

However, the company failed to raise a Series A round.
"In the ecommerce business, whether you buy a smartphone or steel worth Rs 2 lakh, the expectation at a consumer level is the same. Meeting that expectation means you make substantial investments in supply chain, logistics, last mile delivery, payment collection and facilities which make the business unviable from a near- to mid-term perspective," Singh said.
All said, Singh believes that if the government's demonetisation drive had happened much earlier, it would have been a different story for Buildzar. "A lot of transactions are driven by cash payments and, in many instances, people don't take invoices and bills to save tax. Cashless ecosystem will have a positive bearing on this business, but it will take at least three years for the ecosystem to settle in and for the sellers to get aligned for doing business in a new way," he said

Singh and Buildzar's other co-founder Vivek Sinha have joined MobiKwik. Singh joined the digital wallet firm as chief business officer. The position Sinha has taken at MobiKwik could not be ascertained immediately.
While B2C ecommerce firms have been burning cash unsustainably, B2B marketplaces, on the other hand, have been attracting a lot of investor interest lately. Earlier this week, Gurgaon-based OfBusiness raised $11.1 million (around Rs 75 crore) in its Series B round of funding, led by Zodius Technology Opportunities Fund.
In November, business-to-business (B2B) marketplace Udaan.com, founded by former Flipkart employees Amod Malviya, Sujeet Kumar and Vaibhav Gupta, raised early stage investment from Lightspeed Venture Partners.

Moglix, a B2B ecommerce firm specialising in procurement of industrial products and run by Mogli Labs India Pvt. Ltd, raised Rs 28 crore ($4.2 million) in a Series A round of funding led by Accel Partners, along with Jungle Ventures and SeedPlus in October.
Of late, there has been a spurt in the number of startups that shut down. According to a Techcircle analysis, at least 32 funded tech startups reported shutting down their operations in the first 11 months of 2016 compared with 17 in all of 2015. The startups that closed operations included well-funded ventures such as PepperTap, Intelligent Interfaces, Fashionara, Purple Squirrel and Flashdoor. Flawed business model and funding crunch led to the failure of a significant number of startups despite marquee investors providing initial funding.
---