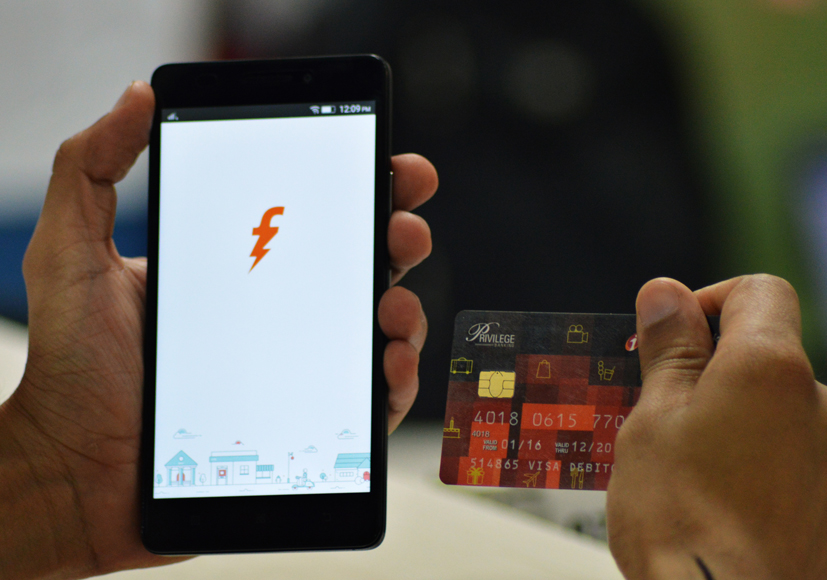 Global online payments company PayPal Holdings, Inc. is in the final stages of a deal to invest in online wallet company FreeCharge, a media report said.
PayPal could pick up a 25% stake in Snapdeal-owned FreeCharge for around $200 million, the Mint newspaper reported, citing two people aware of the development it didn't name.
The report said PayPal's initial offer was for a 51% stake in FreeCharge. But Japan's SoftBank Group Corp, the largest shareholder in Snapdeal, is not keen to divest a majority stake and may sell 20-25% in FreeCharge, it added.
The report also said that the board of Jasper Infotech Pvt Ltd, which operates Snapdeal, is likely to discuss PayPal's offer in January. PayPal is believed to have hired Goldman Sachs as an adviser while Deutsche Bank is advising Jasper Infotech, the report said.
When contacted by Techcircle, a FreeCharge spokesperson denied the report. "The information is incorrect. There is no such discussion."
A PayPal spokesperson said that the company does not comment on rumours or speculation.
FreeCharge competes with the likes of Paytm and MobiKwik. Paytm is backed by Chinese e-commerce giant Alibaba Group, which is partly owned by SoftBank.
FreeCharge funding saga
The news report of PayPal investing in FreeCharge is the fourth in as many months of fundraising efforts by Snapdeal for its digital payments arm.
Snapdeal had acquired FreeCharge in an estimated $400-million deal last year.
In October this year, SoftBank was reported to be in talks to invest in FreeCharge. The previous month, VCCircle reported that Chinese Internet giant Tencent was evaluating a proposal to invest $150 million in FreeCharge.
Snapdeal was also said to be in talks with Foxconn, the Taiwanese contract electronics manufacturer and an existing investor, to sell a stake of close to 26% in FreeCharge.
Snapdeal has not officially confirmed any of these reports.
PayPal's interest in India's e-wallet space
If the deal goes through, it can shake up the online payments industry dominated by Paytm. The industry seen growth accelerate after Prime Minister Narendra Modi on 8 November announced the decision to scrap old high-value banknotes. The move has led to a cash crunch and prompted many people to use digital payment options such as mobile wallets.
PayPal's growing interest in India's e-wallet space could also be sensed from the legal battle it has entered into with Paytm.
PayPal has filed a notice with the Indian trademark office, in which it has accused Paytm of infringing on its trademark. PayPal said in the notice that Paytm's logo is "deceptively and confusingly similar" to its own and follows a similar colour scheme, which is likely to cause confusion among consumers.
---