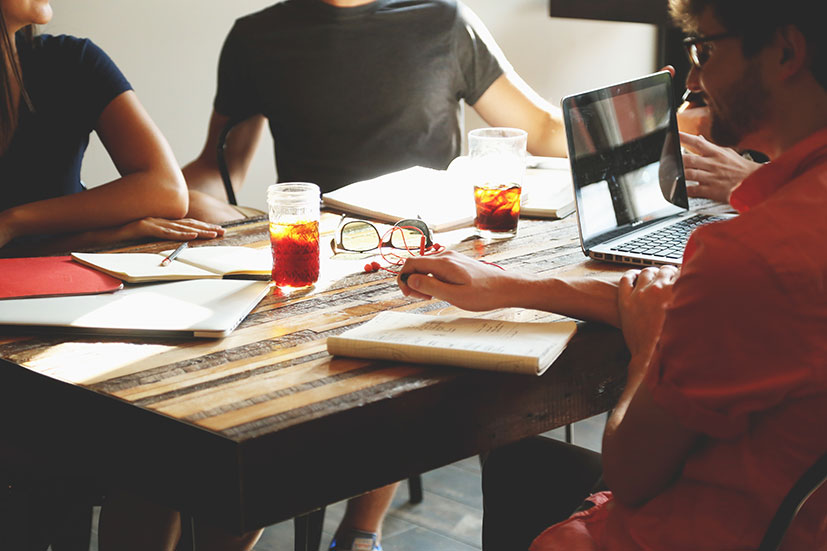 For Anand Sahani, founding WedMeGood, an online wedding planning portal, in 2014 was just the beginning. His team started working out of 91springboard, a Delhi-based co-working space with hubs across India. Just when he thought he needed some networking and mentoring to take the business in the right direction, 91SpringBoard, approached him to help with community-led incubation.
The incubation process not only provided the startup with an inspiring environment, quality mentoring and a support structure, it also helped them refine their business model and get access to an economical, yet professional working space.
"They (91SpringBoard) saw some merit in us as we were gaining some traction; they offered to provide us with community led incubation. Here, it is important that your mentor takes you seriously and values your time and you must value their time and guidance," said Shahani.
WedMeGood no longer works out of 91SpringBoard but the startup is still associated with the incubator for networking, added Shahani.
The upward growth of startups in India has been aided by such incubators, which provide an ecosystem where multiple entrepreneurs grow simultaneously.
India was ranked the third largest startup country in the world with the number of emerging companies crossing 4,200, a Nasscom report published in October this year stated. These startups operated across a range of sectors, including e-commerce, health technology, robotics, logistics, business intelligence and analytics, food technology, and online recruitment.
Though incubators play a vital role in nurturing these startups, there has been much deliberation over the success rate and productivity of these incubated firms.
India has 118 government recognised incubators, but it is far from the exact number. Vijay Kumar Bawra, who heads the Nasscom 10,000 Startups initiative in the Telangana and Andhra Pradesh region, says that the country approximately has 150-160 incubators to date. According to him, the incubation wave started in 2012 and has only been growing since then.
"There are all sorts of incubators. Nasscom's 10,000 Startups started in 2013 and works in association with the state governments. There are government funded universities such as IITs and IIMs and there are big private players like Tech Mahindra," said Bawra.
Some of the biggest incubators recognised by the government include Nasscom 10,000 Startups, the Agri Business Incubator at the International Crops Research Institute for the Semi-Arid Tropics (ICRISAT), IKP Knowledge Park Life Science and the Incubation Centre at IIT Patna, among many others.
Despite the bullishness around incubators, it is still largely driven by a perception-based business model. Experts such 91SpringBoard's co-founder Pranay Gupta, however, think the reason behind the growing number of incubators is fundamentally passion. According to him, incubators solve the problems faced by startups in their early days.
Dr Ritesh Malik, a startup mentor and founder of co-working space Innov8, said that incubation centres allow entrepreneurs to learn from veterans and understand the basics of startups.
"Startups aren't like conventional businesses. Conventional businesses look for simple return on investment in a short period, while startups are about scale and unit economics after a long gestation of time. Very few people understand the metrics behind a successful startup," he added.
However, it remains tough to get a sense of the survival rate of startups emerging from incubators. While Malik throws an approximate 15-20% success rate for these firms, Gupta thinks that the survival rate was expected to be low as the early incubators were not-for-profit and their goal was to take uncomfortable calls that the private sector was overlooking. He also feels that if the survival rate is high, the incubator may not be taking the right risks.
"The business of 'incubation' is not for the faint hearted since the success rate is less than 10%. It is also important for the incubation management to successfully provide a huge network of expert resources and business support, which can eventually come from high quality academic institutions and large corporations/industry bodies," said Bawra.
Even as incubators face their set of challenges, experts are bullish about its future in India. With questions arising around the absence of a Y Combinator (YC) type model in India, both Malik and Gupta feel that India will have at least one large YC type entity in less than five years.
Malik said it will take a little more time for the Indian ecosystem to mature; however, he did not rule out the fact that India is outgrowing every Silicon Valley hub globally.
"Currently, we're going through a cycle of trough and bust, and correction in the market and hyper-valuation of startups is being controlled," said Malik.
Gupta said that an accelerator like YC can work only if there are quick exits, a good team, and if such an accelerator can circulate funds into new investments.
"'Exits' are still a new phenomenon in India and have just started. I am an optimist and feel that one can expect a YC-like accelerator to come up in India in another three years' time," he said.
Despite their limited sources of funds, which include a government corpus and philanthropic donations, incubators are open to investing in startups. Both Malik and Gupta feel that without investing capital, an incubation model cannot be successful.
"It (investing) aligns the incubator with the long-run success of startups. That said, it is a long-term model as the exits will take at least five to seven years. So, the incubators will need funds, grants or alternate revenues till then to survive," said Gupta.
Early-stage investors like Kalaari Capital, Matrix Partners, SAIF Partners, Helion Ventures have also begun providing incubation services, a sign of the growing bullishness around the business. According to Malik, such an approach will enable venture capitalists to gain access to startups, while Gupta thinks that early-stage investors will only partner with existing incubators instead of running it themselves.
---