Fitness app HealthifyMe raises $1 mn from Neelesh Bhatnagar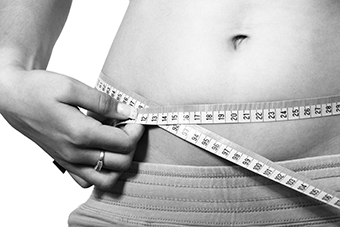 Fitness app HealthifyMe has raised $1 million (Rs 6.7 crores) from Dubai-based investor Neelesh Bhatnagar whose company NB Ventures has been actively investing in Indian startups, the company said in a statement.
"I am keen on investing in emerging digital first Indian startups that have the ability to expand internationally with an asset-light approach. I look forward to helping HealthifyMe expand to the Middle East at the right time," said Bhatnagar.
Founded in 2012 by Tushar Vashisht, Mathew Cherian and Sachin Shenoy, HealthifyMe claims to be the first app to introduce calorie tracking of Indian dishes. The company delivers measurable results on eating habits, fitness, and weight. With over 200 employees, it has physical presence in Bangalore, Delhi, Mumbai and Chennai within India.

Cherian is no longer with HealthiffyMe.
The app has crossed the one million download mark on the Google PlayStore, and is also available on the App Store.
Caeruz Ventures Pvt Ltd, which runs HealthifyMe, raised $6 million in a Series A round led by IDG Ventures, Inventus Capital and Blume Ventures earlier this year.

In June 2015, HealthifyMe had raised an undisclosed amount in pre-Series A funding from a group of individual investors. In May last year, the company had secured money from handset maker Micromax, as part of its pre-Series A round.
For its angel funding, the company raised $250,000 in 2012 from Rajesh Mushroowala, board member of Sytel and AngelPrime, Srini Koppulu of Hyderabad Angels, Arun Seth, former chairman of Alcatel-Lucent India, Kunal Bajaj, former board member, One97 Communications, Sashi Reddi, owner, Sri Capital, and a few others.
This year, a couple of fitness startups raised funding from investors. Earlier this month, Delhi-based online fitness marketplace Fitpass secured $1 million (Rs 6.7 crore) in seed funding from Mumbai Angels and a clutch of angel investors from Delhi and Bengaluru. The startup provides users access to fitness studios.

Fitternity, an online fitness discovery platform, was in talks in August to raise fresh funds from Saha Fund, Exfinity Venture Partners and other Indian and Silicon Valley-based angel investors. The startup allows users to purchase memberships for various fitness programmes such as gym sessions, yoga, Zumba and others.
In June, Bookyourgym Fitness Pvt. Ltd, which runs fitness startup BookYourGame, raised funding in a round led by Sanjay Verma, former chief executive officer of Cushman & Wakefield, Asia Pacific, and Amit Khanna, managing partner of Antuit-Europe. This firm allows users to book fitness sessions at gyms without a membership.
In March, online marketplace for gyms and fitness centres, Gympik.com raised funding from Round Glass Partners. Its platform houses fitness centres and trainers and also offers users software to track performance and schedules at fitness centres.

---