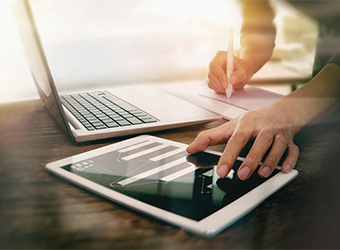 Pune-based Taxsutra Services Pvt Ltd, which runs tax information portal TaxSutra, has raised Rs 2.5 crore in its third round of funding from existing investors V Balakrishnan and T V Mohandas Pai, former board members and CFOs of Infosys. Former tax head at IT firm Wipro Ltd P V Srinivasan also participated in this round of funding, the company said in a statement.
Since the previous round of fund raising in February 2015, TaxSutra claimed that its revenues have more than doubled and has expanded to now run six portals, with a team of 40 professionals. Arun Giri, the startup's co-founder told TechCircle.in that it now has more than 3,000 paid subscriptions.
"The Taxsutra team has utilised their domain experience to build a deeply valuable repository of highly relevant content and expert analysis, and are now demonstrating the data network effects that arise out of a well-executed model in this space," Pai said in a statement.
The company was founded in January 2011 by a mix of media and tax professionals Giri, Ameya Kunte and Arun Anant.
TaxSutra runs online subscription-based portals on direct tax, indirect tax, transfer pricing (TP) and corporate laws. It also provides real-time updates on developments and litigations from the Income Tax department, the CBDT and Finance Ministry. Its target audience mainly includes tax professionals, directors and policymakers.
In February 2015, it had raised Rs 1 crore from investors including Balakrishnan and Pai.
In December 2012, the startup raised Rs 50 lakh in angel funding from an undisclosed investor.
Other players that offer similar tax-related services are ClearTax, Hello Tax, TaxSmile, TaxSpanner and HRBlock. Among these, ClearTax raised $12 million (over Rs 80 crore) in Series A funding in June last year led by Ravi Adusumalli of SAIF Partners. The startup provides income tax filing services to individual consumers, small and medium sized enterprises (SMEs) and chartered accountants (CA).
Delhi-based Hello Tax secured angel funding from a high-profile investor in June last year. The firm helps users to file their income tax returns through an app and also maintains tax-related documents in a drive.
---