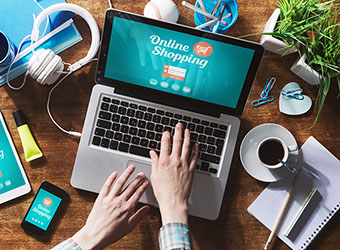 Fashion portal Fynd, run by Shopsense Technologies Pvt Ltd, has raised an undisclosed amount of funding from Facebook executive Anand Chandrasekaran, two people familiar with the matter who did not wish to be identified told TechCircle.in.
Rajiv Mehta, chief executive of Arvind SportsLifestyle and Ramakant Sharma, co-founder of Livspace, also participated in the round.
Fynd, a fashion e-commerce portal which brings the latest in-store fashion online, was founded in 2013 by Farooq Adam, Harsh Shah, and Sreeraman MG.
"The idea was to work with individuals who can add a lot of value to Fynd and our vision," said co-founder Harsh Shah, confirming the development.
Fynd had recently launched an omni-channel in-store product 'Fynd Store', in its bid to connect online and offline retail seamlessly.
The Mumbai-based company sources products directly from nearby outlets and takes four to 24 hours to deliver the order. Buyers can try garments for free and return the product if they are not satisfied with it. It also has a one touch mobile payment feature. Fynd's range of products includes ethnic wear, shoes, bags and clothing, among others.
Fynd claims it receives inventory data from over 8,000 stores in cities including New Delhi, Mumbai, Bengaluru, Amritsar, Guwahati, and Kochi. The company plans to increase inventory to include more than ten lakh products in the next six months.
The company has recently partnered with OlaCabs to provide a shopping experience to customers in the cab.
In 2015, the company had raised an undisclosed amount in pre-Series A funding from Kae Capital, and Snapdeal founders Kunal Bahl and Rohit Bansal.
Prior to that, it raised an undisclosed amount in seed funding led by Kae Capital, with participation from a group of angels under Powai Lake Ventures and Jehaan Mehta, in 2013.
Other players in the online-to-offline space include Fashalot, an online-to-offline fashion store, which raised pre-Series A funding in April last year led by by YourNest Angel Fund and angel investor Rajul Garg.
In November 2016, Bengaluru-based HyperKonnect Technolgies Pvt Ltd, which owns shopping app ShopsUp, raised $1 million (Rs 6.6 crore) in seed funding from two individual investors. In the same month, Paytm acquired online-to-offline (O2O) retail company Shopsity.
Chandrasekaran has emerged as an active angel investor and in the past year, has backed startups such as ed-tech firm Makkajai, mobile payments firm Tone Tag and online home rental portal, No Broker.
He previously led the product division at Snapdeal, and in September last year, he was hired by Facebook to help develop strategies for its Messenger app.
In December last year, he invested in mobile analytics platform MoEngage and fashion discovery app Wooplr.
Fynd is Chandrasekaran's third investment in a fashion-focussed startup, after Buttercups and Wooplr.
---