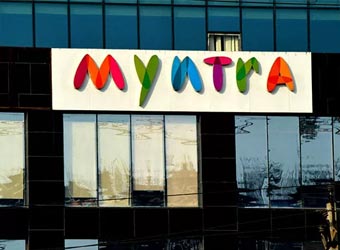 In a bid to cut costs, Flipkart-owned fashion e-tailer Myntra is shutting down two of its offices in Gurgaon and moving around 200 employees to Jabong's premises in the same city, said a report in a business daily on Wednesday.
Myntra had acquired competitor Jabong from Global Fashion Group last July for $70 million (Rs 470 crore) in cash to create India's biggest fashion e-tailer.
An email sent to a Myntra spokesperson seeking comments didn't immediately elicit a response.
Myntra's chief executive Ananth Narayanan told The Economic Times that the staff working on international brands and cataloguing will move to an empty floor in Jabong's Sector 18 building.
"It makes great economic sense to come here, instead of having three different offices operating," Rahul Taneja, chief business officer, Jabong, told the daily.
In September, Techcircle had reported that Myntra has moved the research and development (R&D) team of Jabong in Bengaluru to its own facility.
"The two companies will be sharing infrastructure in the interest of cost efficiency. To that extent, some facilities will house both Myntra and Jabong resources on a cost-sharing basis. This is a group practice and will be implemented in the best business interests of companies involved," the spokesperson had said at the time.
The company, although, denied any move to integrate the engineering teams.
Narayanan had told TechCircle in August that both Myntra and Jabong would run as separate entities but leverage each other's strengths, wherever possible.
Meanwhile, Myntra posted a revenue of Rs 1,069 crore for FY16, registering 38% year-on-year growth.
Losses widened by nearly 10% from Rs 741 crore to Rs 816 crore.
Myntra had earlier said that it expects to hit a revenue run rate of $2 billion, achieve profitability and 60% net promoter score (NPS) by FY18. It continues to focus on its private labels, which contribute close to 23% of its overall business currently.
Myntra's parent Flipkart expects its fashion business to turn profitable by the middle of next financial year.
Flipkart's biggest rival Amazon has also renewed its focus on the fashion sector. Earlier this month, the e-commerce giant launched its second in-house private fashion label, ethnic womenswear brand Myx. Prior to that, it had launched in-house private fashion label Symbol for men, in September.
Meanwhile, Snapdeal chief executive Kunal Bahl has also said that the company would invest $100 million, the money saved by not buying Jabong, within a year to boost fashion retailing.
---