For technology giant Apple Inc's App Store, 1 January 2017 turned out to be its busiest single day ever, registering a whopping $240 million in customer purchases.
Also, 2016 was a year of unprecedented developer earnings and breakout app hits, the company said in a statement on Thursday.
Developers earned over $20 billion in 2016, up over 40% from 2015. Since the App Store launched in 2008, developers have earned over $60 billion.
"2016 was a record-shattering year for the App Store, generating $20 billion for developers, and 2017 is off to a great start with 1 January as the single biggest day ever on the App Store," said Philip Schiller, Apple's senior vice president of Worldwide Marketing, in a statement.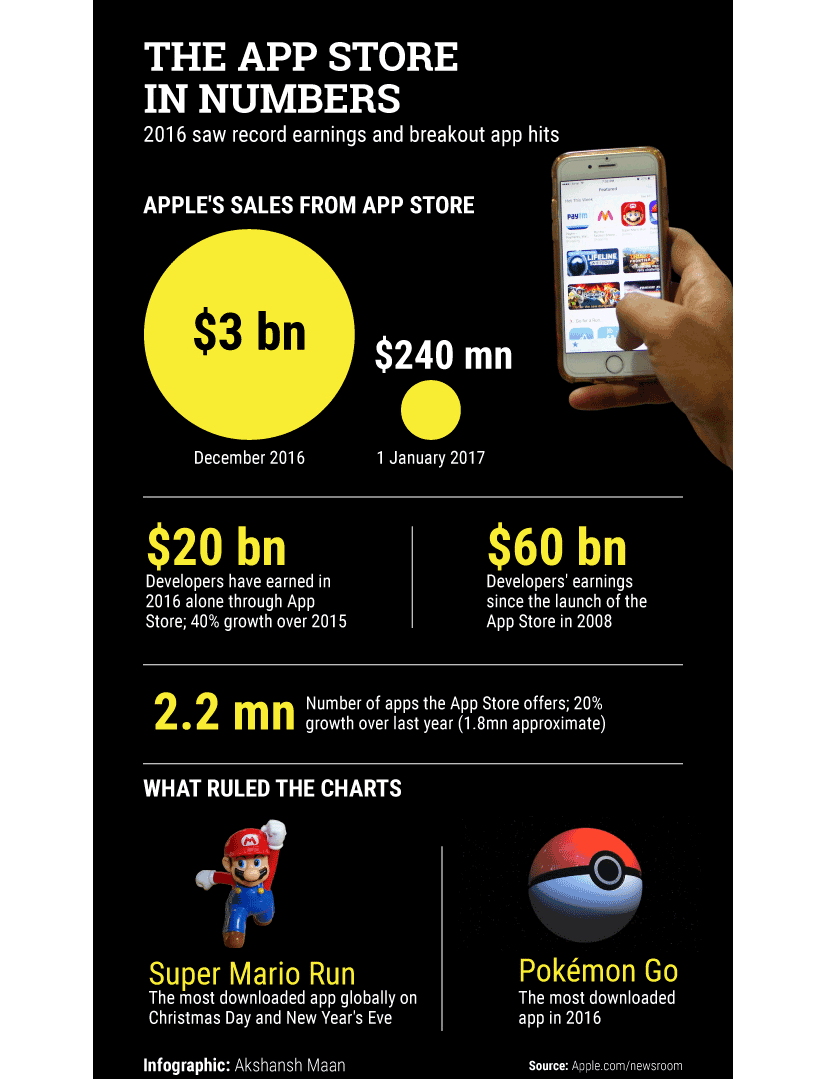 The Cupertino-based company said that its customers broke all-time records last holiday season with purchases from the App Store crossing $3 billion in December 2016.
When it comes to games, in December 2016, Nintendo's Super Mario Run made history with more than 40 million downloads in just four days after its release. It was also the most downloaded app globally on Christmas and New Year's Day.
Super Mario Run is also among last year's top 10 most downloaded apps worldwide, with Pokémon Go taking the top spot.
The App Store is available in 155 countries and its top-grossing markets include the US, China, Japan and the UK. China experienced a record year-over-year growth at 90%, the company said.
---