PropTiger-Housing deal to be signed this week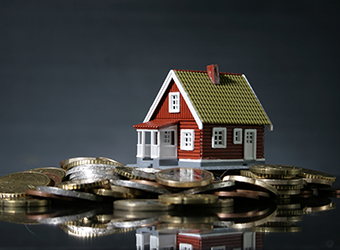 Online property broker PropTiger and SoftBank-funded realty portal Housing.com are in the final leg of talks to ink a merger that may be announced as early as this week, two persons aware of the development told Techcircle.
This would mark the second such consolidation among the top tier ventures in the online real estate or realty-tech domain. Exactly a year ago, Tiger Global-backed Commonfloor, one of their peers among the new age digital real estate commerce startups, got merged with online classifieds firm Quikr. Lack of fresh investments from VCs and the continued slowdown in real estate market has forced such startups to relook at their business strategy with some merging to survive and others like IndiaHomes shutting down.
The proposed merger between PropTiger and Housing that has been in the works for many months will involve an all-stock deal, according to one of the persons cited above.

It could not be immediately ascertained if both the ventures will continue to operate separately. PropTiger is essentially an online broker while Housing.com is largely a property listing and search business, so their core businesses are different. However, PropTiger owned Makaan.com is a direct competitor to Housing.com.
The combined entity will be backed by News Corp, SoftBank and other existing investors of both the firms. "None of the investors are exiting," said this person.
News Corp and its global real-estate operating companies, which include Real Estate Australia (REA) and Realtor.com (Move Inc), are doubling down on their India bet along with SoftBank as an investor in powerful new competition turned ally.

News Corp, which holds a significant stake in PropTiger, owns the parent of this news website.
The Times of India that reported the development earlier in the day, said that News Corp and its majority owned Australian realty-tech  business REA will pump in $100-120 million in the combined entity, citing unnamed people. Post merger, Housing CEO Jason Kothari is expected to leave the organisation, the paper said.
Realty Saga

Founded in 2011 by Dhruv Agarwala, Kartika Varma and Prashan Agarwal and incorporated in Singapore as Elara Technologies Pte, PropTiger has raised funding from Accel Partners, SAIF Partners and Horizon Ventures besides News Corp.
Housing.com, incorporated as Locon Solutions Pvt Ltd, was founded by a dozen IIT Bombay students in 2012 as a house search site and raised around $120 million in two years from investors including SoftBank to emerge as one of the hottest tech startups in the country.
However, its dream run gave way to wayward expansion moves, marketing blitz and open feud with investors leading to the ouster of its cofounder and former CEO Rahul Yadav. The lead investor SoftBank took steps to put the company back on track, appointing Jason Kothari as CEO and provided additional capital to keep the company afloat.

Ever since it's unraveling in mid-2015, Housing investors have explored several attempts to merge the company with other digital businesses with interests in realty sales. There were several strategic discussions starting with Quikr's move to buy out the company.
Briefly, Housing courted the idea of merging with another SoftBank portfolio company e-commerce marketplace Snapdeal. However, it dropped this plan and looked for new investors. Most recently, along with PropTiger, property brokerage firm JLL and HDFC Red, realty portal of the housing finance and banking company, were seen as other potential suitors.
Housing.com CEO Kothari consistently maintained that the company is not up for sale. A few months ago he told Techcircle the company was confident to stand alone while it was open to joining forces.

When contacted for this story he said "We have not completed any deal."
"As per company policy we do not comment on speculation," responded PropTiger cofounder and CEO Dhruv Agarwala.
The impending merger deal is the latest in the consolidation that has been taking place in the once-crowded online realty space. PropTiger itself had acquired Makaan.com, one of the earliest property listing sites in India in April 2015. This was followed by Quikr's acquisition of Commonfloor in January 2016.

NEA-backed IndiaHomes, which pursued merger with JP Morgan and Bertelsmann-backed IndiaProperty, got defunct after failure of those talks.
The top two players in the business are Info Edge's 99acres.com and Times Group's Magicbricks.com.
---