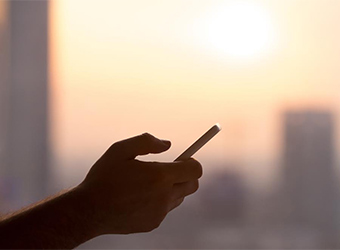 Mobile Internet firm UCWeb, owned by Alibaba Mobile Business Group, plans to invest $29.3 million (Rs 200 crore) in the Indian and Indonesian market over the next two years.
The investment will be used to tap user-generated content in India via its news distribution and content platform UC News, the company said in a media release.
The company plans to add more than 30,000 self-publishers, bloggers and key opinion leaders to its platform in 2017 under the UC We-Media programme where people get an opportunity to create, write, share thoughts and engage with their followers on UC News, added the statement.
"India is the most critical overseas market for UCWeb and this investment will help bring in the global mobile internet to an era of 'GUF' (Google, UCWeb, and Facebook)," said, Jack Huang, president of overseas business, Alibaba Mobile Business Group.
UC Web is a mobile internet software and services provider, and its main products are UC Browser and UC News. Its news platform is powered by big data and features channels covering news, cricket, technology, entertainment, movies, lifestyle, health, humor, etc. UCWeb was acquired by Alibaba in 2014, in a deal reportedly worth more than $1.9 billion.
UC News is available in three languages including Hindi, English and Indonesian. It integrates trending content from social media and partners with traditional media, self-publishers and key opinion leaders for original content.
In November 2016, the company announced that UC Browser crossed 100 million monthly active users (MAU) in India.
For its second quarterly earnings disclosure for FY2016-17, Alibaba reported strong revenue growth led by its core e-commerce business as well as the digital media and entertainment segment. The increase in revenue from the digital media and entertainment business was attributed to acquisitions of video streaming firm Youku Tudou and Singapore e-commerce firm Lazada as well as an increase in revenue from mobile value-added services provided by UCWeb.
The development comes at a time when the Chinese e-commerce major is gearing up to enter the Indian market. Late last month, it was reported that Alibaba is planning to establish its first India office in Mumbai. In India, Alibaba Group Holding has stakes in One97 Communications and e-commerce company Snapdeal.
---