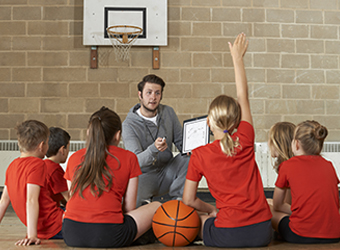 Bengaluru-based O Tree Solutions Pvt Ltd, which operates sports tech startup Athletto has been selected by Facebook Inc. for its FbStart programme.
The startup will receive credits up to $40,000 and free tools and services from Facebook and its more than 30 partners including Amazon, UserTesting, Dropbox, and MailChimp. Besides partners, it will get free access to more than 25 services including open source tools like React Native, FB Login and Account Kit and App Analytics.
The startup will get an opportunity to connect directly with the Facebook team and will be enrolled into the social media giant's exclusive community of global startups that include Adobe, Coursera, Dropbox, and Salesforce.
Athletto was founded in 2015 by IIM Ahmedabad alumni Ujwal Sutaria and Narayana Vyas, and NITIE alumnus Praveen Gadpayle. It had earlier raised an undisclosed amount in angel funding from Atul Ingle who runs Maharashtra-based business conglomerate Renuka Electricals. The startup helps people discover and book sports and fitness facilities, coaching services, and players.
For the users, Athletto offers information about each facility which includes photographs, coach information, prices, timings, contact details, map, ratings and reviews.
For the facility owners, Athletto provides a business app and dashboard to help them manage the facility listing, facility booking, membership, coaching services and complete analytics solutions.
Earlier this month, Facebook had picked three Indian startups namely rental platform SimplyMoveIn, skill-based networking app Skillmate, and social platform for investors and traders Talkoot, for its early-stage startup mentorship programme, FbStart.
Any developer who has launched a working mobile app in the Apple or Google Play stores is eligible to apply for FbStart.
According to newswire agency IANS, India is the largest market for FbStart outside the US. According to Satyajeet Singh, who leads product partnerships for Facebook, over 75% of top-grossing apps in India get integrated with Facebook.
---