After raising $5.7 mn, IvyCap-backed Taskbob shuts down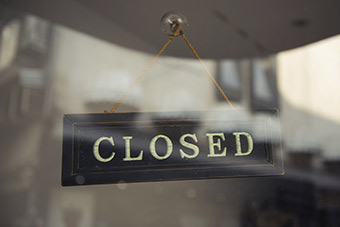 Two years since its launch and after amassing $5.7 million in external funding from three investors, Mumbai-based home services startup Taskbob, run by Crenovative Ideas Pvt Ltd, has halted its operations.
Aseem Khare, co-founder and chief executive of Taskbob, confirmed the development to TechCircle.in saying the startup stopped taking orders from Thursday, 19 January. "Yesterday, we shut down operations. We have sent an email to all our customers," said Khare.
In that email, which was accessed by TechCircle.in, Khare stated that the firm was not able to scale itself and achieve profitability, given the low margins in the business and tough external market.

Khare said its 10 employees will be given severance packages.
The development was first reported by BloombergQuint.
"It is a very difficult sector, no doubt about it. Controlling blue-collared labour is not easy. In the heyday of [the sector] in 2014, 2015 and 2016, many investors jumped in, but people realised that it is not easy to monetise," an investor in Taskbob who did not wish to be named told TechCircle.in.

Founded by IIT - Bombay alumni Khare and Abhiroop Medhekar in November 2014, Taskbob connected users to servicemen to repair household appliances such as air conditioners, washing machines, refrigerators and even computers.
Khare, who is also a CFA, started his career with Lehman Brothers and after its bankruptcy, spent five years with Nomura. In 2013, he quit to launch his first venture Shaukk, a mobile-only social network connecting users of similar interests.
Medhekar did his MBA from IIM Ahmedabad after graduating in computer engineering from IIT Bombay and spent five years with McKinsey before joining Khare in Taskbob.

Last February, Taskbob secured $4.5 million (around Rs 30.8 crore) in Series A funding led by IvyCap Ventures with participation from existing investors Orios Venture Partners and Mayfield India. The firm had raised $1.2 million (Rs 7.5 crore) in seed funding led by Orios Venture Partners with participation of Mayfield India in April 2015.
In the past three years, several home and local services firms have emerged providing a broad gamut of handyman services, ranging from home cleaning and car washing to laundry, pest control and even hobby classes.
While no clear leader has yet emerged, a slew of startups, armed with investor cash, such as UrbanClap, Housejoy, Helpi, LocalOye, UrbanPro and Timesaverz, are targeting the household services segment. However, the segment also witnessed consolidation as the better-funded players acquired small firms. Besides, some companies even rejigged their business models.

Last June, LocalOye, backed by Tiger Global and Lightspeed Venture Partners, pivoted its business model to focus more on business-to-business (B2B) customers for better monetisation.
In February 2016, Mumbai-based home services startup had acquired Gurgaon-based FindYahan, and in September last year, Mumbai-based DoorMint shifted its business to laundry services in Mumbai and closed down in Bangalore and Gurgaon. In May 2016, Bangalore-based Qyk, a mobile marketplace for local services, became an aggregator for home construction, renovation and interior designing services and rebranded itself as Papertostone.
---