IoT startup Tyre Express raises seed investment from HNIs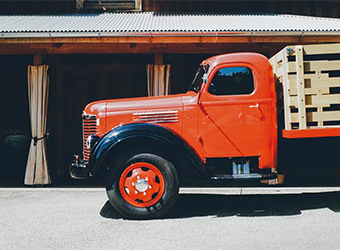 Enterprise IoT solutions startup Tyre Express Pvt. Ltd. has raised an undisclosed amount in its seed round from IIT Delhi and Wharton alumni, the company said in a statement.
Tyre Express was founded in November 2015 by Dinesh Wakale, an alumnus of S P Jain Institute of Management and Research, and Brijesh Shukla, an alumnus of Said Business School. Tyre Express is also supported by Microsoft's BizSpark programme.
The company is working on IoT-based solutions for vehicle diagnostics. It has developed a platform to track and monitor the performance of tyres in real-time for fleet operators. The platform enables a fleet operator to enhance tyre life, improve fuel efficiency, reduce incidence of accidents and improve the overall operational efficiency for the fleet. The company is also collaborating with tyre manufacturers to improve its service offerings to institutional clients.

The fundraise was facilitated by IvyCamp, an innovation and entrepreneurship platform by IvyCap Ventures, which connects entrepreneurs with mentors, investors and incubation centres through the global alumni networks of institutes such as IITs, IIMs, ISB and BITS Pilani.
IvyCamp has also helped startups such as food delivery startup Mr Hot Foods, payments firm FTCash and furniture rental startup Grabonrent raise funds in the past.
Only last week, personality development app Leadburg raised angel funding from former SAP veteran Harsh V. Pant and OpsVeda Asia president and COO Ratheesh Raveendran through the IvyCamp platform.

"We have a dedicated focus on the deep tech and IoT verticals here at IvyCamp. We feel that new sensor technologies and information infrastructure development will augment the Indian IoT startup story and we will find many more such investment transactions happening in this space," said Adhiraj Banerjee, executive director at IvyCamp.
In the Internet of Things (IoT) space, TempoGO, an IoT and SaaS-based solutions provider for commercial transportation raised Rs 5.6 crore ($825,000) led by Hong Kong-based K2 Investments earlier this month. TempoGo consists of a GPS-based hardware unit to track vehicle location and speed, a sensor set to monitor fuel pilferage and keep track of temperature on refrigeration trucks, and an adapter to record and transmit vehicle behaviour and data.
---