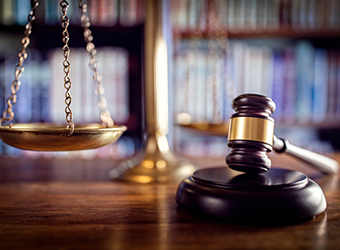 In a relief to fashion portal Voonik, the city court in Delhi has directed disgruntled vendors of the fashion marketplace to not publish or circulate any material that can be termed as defamatory. The court has also asked the vendors to file their responses by 28 February.
On 21 January, Additional District Judge Sunena Sharma while passing an order observed that, "I am of the view that the plaintiff [Voonik] has strong prima facie case...to grant an ex-parte interim injunction."
An ex-parte interim injunction refers to a court order granted after hearing only one party. In other words, the court granted relief to Voonik.
The dispute between Delhi-based Voonik Technologies Pvt Ltd and its Surat-based vendors was brewing for quite some time. The tussle began on 7 January when a clutch of vendors filed a police complaint against the company at Surat. In response, the company filed a defamation case against the vendors in the district court in Delhi.
While the sellers claimed that the fashion portal owed them dues, Voonik dismissed their complaints and filed a counter petition against them for maligning its reputation in the local media in Gujarat. The company said these sellers were blocked from selling their items on its platform as they did not meet quality standards.
"I don't know about any defamation case being filed against me, neither have I seen any order of any court," said Dilipbhai Kathalia, the principal complainant in the case, "Also, four more complaints have been filed against Voonik today in different police stations at Surat," he added.
In the three-page court order reviewed by TechCircle.in, it was stated that not granting relief to Voonik would hurt the firm's reputation and financial prospects.
Voonik claims it has a registered seller base of over 23,000, of which 7,200 are from Surat alone.
"We have a growing base of thousands of sellers across the country who are doing business on our platforms and are scaling with us. We consider our sellers our partners in growth and want to keep our focus on making Voonik India's largest fashion marketplace," a spokesperson from Voonik said.
Voonik was founded in 2013 by Sujayath Ali and Navaneetha Krishnan. It has a lean marketplace business, which operates without inventory and fulfilment centres. The main brand Voonik is for women while Mr Voonik is the dedicated platform for men. Both run independently with different apps and websites. There is also a premium products brand called Vilara.
---