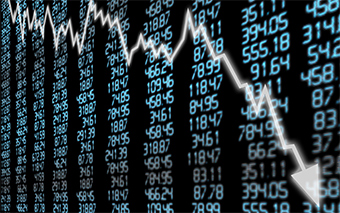 HT Media Ltd, the publisher of Hindustan Times and Mint newspapers and related websites, on Tuesday reported a drop in revenue from its digital and mobile businesses for the fiscal third quarter.
Revenue from the digital business fell 3% to Rs 37.1 crore in the October-December 2016 quarter from Rs 38.2 crore a year earlier, the company said in a stock-exchange filing. Pre-tax loss from the digital business shrank to Rs 6.34 crore from Rs 10.72 crore.
HT Media has been strengthening its digital play in recent years as revenue growth from its main print business slows. However, quarterly digital revenue hovered around Rs 37-38 crore in the whole of 2016.
As part of its digital strategy, the company acquired a 50.5% stake in Singapore-based digital content firm Sports Asia Pte Ltd in June last year. In December 2015, it bought 5% of Singapore-based digital media startup Dealstreetasia Pte Ltd.
The company said also that third-quarter revenue from job portal shine.com and the digital content business grew 29% and 21%, respectively. Revenue from HT Mobile Solutions Ltd, the company's mobile platform, slumped 39%. The company didn't disclose actual revenue for these segments.
"We continue to hone our digital strategy and are aligning the organization to leverage our considerable strengths in traditional media, and our brands in the digital world," said Shobhana Bhartia, chairperson and editorial director at HT Media. "We are also constantly challenging ourselves to innovate and do things efficiently with leaner cost structures."
For the third quarter and the nine months ended 31 December, HT Media posted multimedia content management revenue of Rs 149.9 crore. The company said revenue of this segment consists of content sourcing fee charged.
The company's consolidated net sales fell 4.5% to Rs 644.4 crore in the third quarter from Rs 674.7 crore a year earlier. Advertising revenue dropped 5.7% to Rs 511.4 crore while circulation revenue rose 2.1% to Rs 78.6 crore, the company said.
Consolidated net profit jumped almost 25% to Rs 106.4 crore for the third quarter on the back of higher other income, lower costs and a sharp drop in tax expenses.
"While the quarter started on a good note with the festival season, the subsequent short-term economic dip affected sentiment and media spends, which impacted advertising revenue for our English and Hindi print businesses," said Bhartia.
---