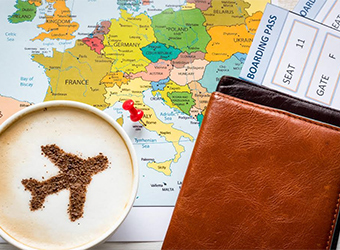 MakeMyTrip Ltd, India's largest online travel services firm, posted an adjusted net loss of $5.9 million in the third quarter, an improvement over the $14.8-million adjusted net loss in the same quarter of the previous fiscal.
The NASDAQ-listed company said on Tuesday its revenue less service costs in constant currency terms for the quarter through December increased 81% to $76.5 million from $43.2 million a year earlier.
Net revenue from the air ticketing business increased 120% to $38.2 million while net revenue from the hotels and packages business increased 52% to $35.5 million. The company attributed the growth in the hotels and packages segment to a 24.1% rise (in constant currency) in gross bookings, a 77.8% increase in the number of transactions and an increase in net revenue margin from 15.9% to 19.4%.
As per IFRS, the company saw a net profit of $16.6 million for the quarter compared with a loss of $19.5 million a year earlier. The bottom line was supported by a net finance income of $20.1 million compared to a net finance cost of $1.5 million in the same period previous fiscal. This was primarily due to a net gain on the fair value of derivative financial instruments of $27.9 million.
Total revenue came in at $123.2 million, a 41.5% increase in constant currency over $88.9 million in the same quarter last fiscal.
Completes ibibo merger 
MakeMyTrip also said in a press statement that it has completed its merger of the ibibo Group. It added that the combine, one of the leading travel companies in India, will bring together a bouquet of leading consumer travel brands, including MakeMyTrip, goibibo, redBus, Ryde and Rightstay, which together processed 34.1 million transactions in 2015-16.
"With the completion of the merger transaction with the ibibo group, we are now well poised to further accelerate the shift towards online bookings for the largely offline hotels market in India," said Deep Kalra, chairman and group CEO, MakeMyTrip.
MakeMyTrip and ibibo had agreed to merge in October 2016, in the biggest-ever consolidation move in India's online travel services sector.
The all-stock deal involved Naspers and Tencent—which owned 91% and 9%, respectively, in ibibo Group—selling the firm to MakeMyTrip in exchange for a 40% stake in the combined company.
The company also said that in the light of its merger with ibibo Group, it will not be providing a net revenue growth outlook for the remainder of FY17 at this point.
---