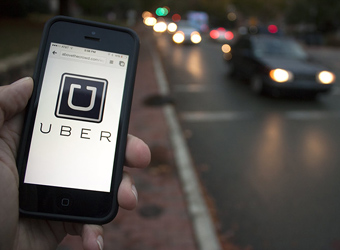 In the ongoing tussle with the Karnataka state transport department, cab aggregator Uber has defended its ride-sharing service UberPOOL, saying it is legal under the current regulatory framework.
On Monday, the state transport department instructed Uber and its rival Ola to halt their ride-sharing services before Friday, terming them illegal.
To counter this, US-based Uber Technologies Inc's Indian subsidiary started an online petition to gather signatures from members of the public who support its service.
"We are very much of the opinion that we fall within the law and comply with it. We are in direct discussions with the transport department to figure out what are the remaining concerns and hopefully we will satisfy any remaining issue today itself," Christian Freese, general manager of Uber in Bangalore told Techcircle.
Freese said the company's representatives are meeting the transport department and discussing the matter on Thursday, "Then we will take it from there. We are meeting drivers and collecting their feedback as well to improve the service."
According to the government authority, to offer ride-sharing services, the app-based ride-hailing companies would require a stage carriage permit that allows pick-ups and drops along a particular route. This permit is only given to Bangalore Metropolitan Transport Corporation, a government agency that operates the public transport bus service in Bangalore. Currently, the cab-sharing services of Ola and Uber operate on the contract carriage permit, which allows trips to be made to specific locations without any pick-ups or drops in between.
But Freese contested this point at a press conference called by the company in Bangalore.
"When you request UberPOOL, the rider consents to other riders joining his trip, and the driver and the rider are both informed that they are getting matched. The law clearly states that a driver can stop to pick up and drop off several passengers if the passenger agrees," Freese explained.
He pointed out that a unique contract is being created between the taxi-hailing firm and riders, which is in line with the Motor Vehicles Act, "The language is pretty clear and straight forward. That is why we believe we fall within the law," he added.
This is the latest instance of legal troubles that app-based taxi services are facing in Karnataka.
In November last year, the Karnataka government had asked cab aggregators like Ola and Uber to get either a state or city taxi permit to operate in Bangalore.
The Karnataka High Court also upheld the state's ruling on a cap on cab fares in the same month.
In April last year, the state government had notified that cab-hailing firms should get a permit before operating in the state, to comply with Karnataka On-demand Transportation Technology Aggregators Rule, 2016.
Uber India had challenged the rule and moved the court against the state government. Meanwhile, rival Ola, run by ANI Technologies Pvt. Ltd, got a licence in June to operate cabs in the state.
---