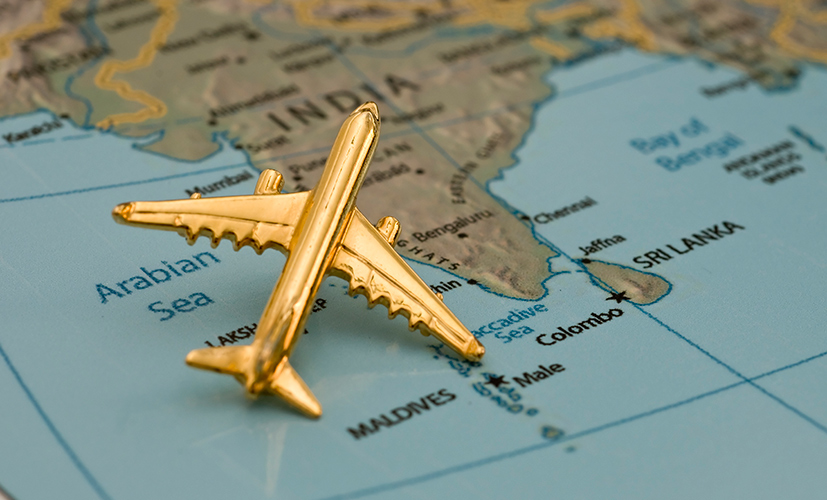 Yatra Online Inc, which operates travel portal Yatra.com through its India unit, on Thursday reported higher net revenue and a narrower adjusted operating loss for the quarter through December 2016.
Revenue less service cost climbed 23.4% to Rs 134.6 crore for the October-December quarter from Rs 109.1 crore a year earlier, the Nasdaq-listed company said in a filing to the US Securities and Exchange Commission.
Air ticketing revenue grew 27.2% while hotels and packages revenue rose 3.8%. The company attributed the growth of its air ticketing business to a 13.5% increase in gross bookings to Rs 1,380 crore in the three months ended 31 December 2016 from Rs 1,220 crore in the year-ago period.
The company's total loss for the period surged almost 16 times to Rs 461.39 crore compared with a loss of Rs 28.86 crore in the same quarter last year. The adjusted EBITDA loss was Rs 18.71 crore compared with Rs 21.57 crore.
"Yatra has delivered another quarter of robust growth despite the temporary slowdown caused by demonetisation to our B2B2C and holiday packages business. The short term negative impact of demonetisation will be more than offset in the medium term as India transforms into a digital economy and we at Yatra are well positioned to capitalise on this transition," said Dhruv Shringi, co-founder and CEO.
"We now look at judiciously deploying the capital that we have raised as part of our listing to accelerate our growth and have lined up some exciting initiatives that will roll out over the next few weeks or months," said Shringi.
In July 2016, Yatra had formed a reverse merger agreement with US-based special purpose acquisition company (SPAC) Terrapin 3 Acquisition Corp (TRTL), which is listed on Nasdaq, paving the way for a back-door listing of the second Indian OTA in the US.
Five months later in December 2016, Yatra announced that it had completed the transaction with TRTL which will result in TRTL becoming a partially owned subsidiary of Yatra. It had said that the combined company's stock is listing on Nasdaq under the ticker symbol 'YTRA'.
Earlier this week, India's largest online travel services firm MakeMyTrip said its revenue less service costs in constant currency terms for the quarter through December increased 81% to $76.5 million from $43.2 million a year earlier. The firm posted an adjusted net loss of $5.9 million in the third quarter, an improvement over the $14.8 million adjusted net loss in the same quarter of the previous fiscal.
---