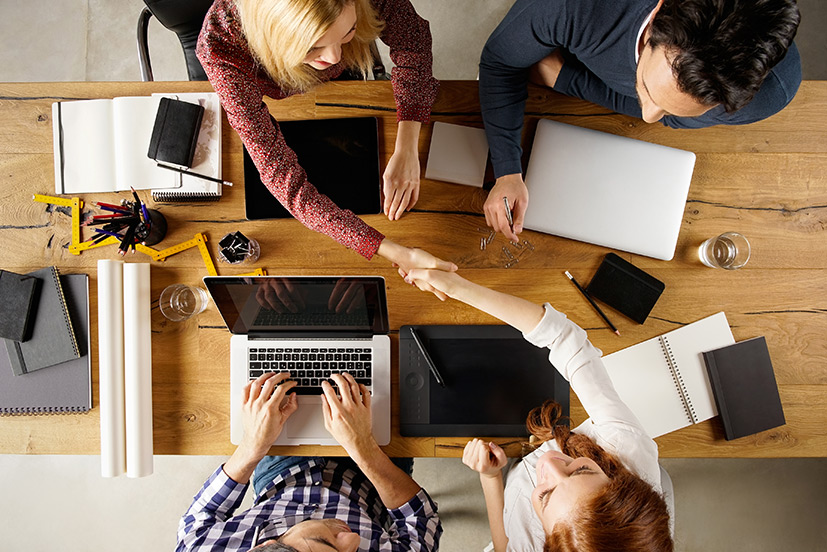 IT industry body Nasscom's Centre for Excellence for Internet of Things has tied up with Bangalore-based hardware accelerator Revvx to launch an accelerator that will focus on startups in areas such as IoT, smart gadgets and artificial intelligence.
As part of the alliance Revvx will move its upcoming third batch of hardware accelerator programme under Nasscom's Centre of Excellence-IoT wing, Revvx co-founder and CEO Avinash Kaushik told Techcircle.in.
In addition, Revvx will run the Nasscom Corporate Accelerator Program (NCAP) to catalyse corporate innovation. This programme focuses on themes such as health and wellness, retail and consumer electronics, industrial IoT, agriculture, energy and smart cities where companies can run exclusive innovation campaigns to co-innovate with startups.
Revvx works with corporate teams to structure innovation campaigns as per their mandates and then facilitates investments, co-distribution and co-creation tracks for corporate houses to build, buy, and partner with startups. "We want to catalyse rapid innovation and we can do that with the power of co-creation. That's the idea behind on-boarding Revvx to lead our startup and corporate accelerator initiatives which are components of our larger vision of co-creation," said Sanjeev Malhotra, CEO of Nasscom CoE IoT.
The tie-up was announced at the Hardware Massive Bangalore Chapter event hosted by Revvx. Hardware Massive is a global platform for hardware startups to meet and collaborate through events around the world and online.
Kaushik said IoT products currently seem to solve trivial, 'first world' problems. Indian startups that work on software-as-a-service and IoT or artificial intelligence and IoT could be "game changers by solving emerging economy challenges", he said.
Revvx was founded by Kaushik in 2015. He was the head of international business at Tata Group's innovation centre and later led ICT Incubator for African startups backed by the World Bank and GIZ Gmbh.
Revvx, in its hardware accelerator programme, runs three separate tracks—prototyping, mass manufacturing and distribution. A total of 15 startups have been incubated under its first two batches and the programme is inviting startups for the third batch currently.
The company has inked a partnership with Chinese hardware company NexPCB and is collaborating with NASDAQ-listed Global Sources, the world's largest electronics sourcing trade show.
---