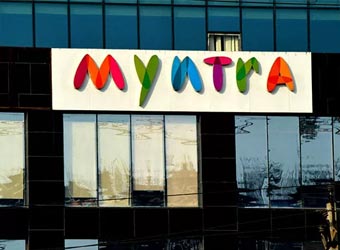 Flipkart-backed Myntra and Jabong will share the same logistics infrastructure by bringing together their back end and supply chain functions, a report in a financial daily stated.
"Myntra logistics will also be one of the partners for Jabong which already uses Ekart for shipping," The Economic Times quoted Gunjan Soni, head of Jabong and chief marketing officer at Myntra, as saying. She also added that the company is looking at introducing interoperable technology on the two platforms.
Though Jabong and Myntra will continue to operate as independent consumer platforms, the former will soon introduce Myntra's private labels that include Roadster, HRX, Dressberry, Roadster and Mast & Harbour among others on its platform.
In September last year, VCCircle reported that Myntra had moved the research and development team of Jabong in Bengaluru to its own facility, less than two months after the acquisition. However, the report also stated that while the two tech teams would continue to work separately, an integration could not be ruled out.
More recently, in January this year, Myntra shut its two offices in Gurgaon and moved to Jabong's premises in the same city. However, Myntra's headquarters still remain in Bengaluru.
Myntra and Jabong together command 45% of the market share in the Indian online fashion and lifestyle category, according to ET. Factoring in Flipkart's fashion vertical as well, they control about 70-75% of the market share in this space, Ananya Tripathi, head of strategy and planning at Myntra told ET.
"Myntra and Jabong together are likely to post a revenue of Rs 6,000 crore for FY 2016-17," Tripathi said.
On Thursday, Myntra launched its first offline exclusive store in Bangalore for Roadster, its fastest growing and most profitable private label. Roadster, which was launched in 2012, reached a run rate of Rs 500 crore in 2016 and is expected to achieve a run rate of Rs 1,000 crore by FY19.
Myntra had earlier also claimed that it was on track to achieve a $2 billion run rate and attain profitability by FY18. In October last year, the company also claimed to hit positive unit economics.
---