Zoomcar raises $40 mn in Series C round led by Mahindra & Mahindra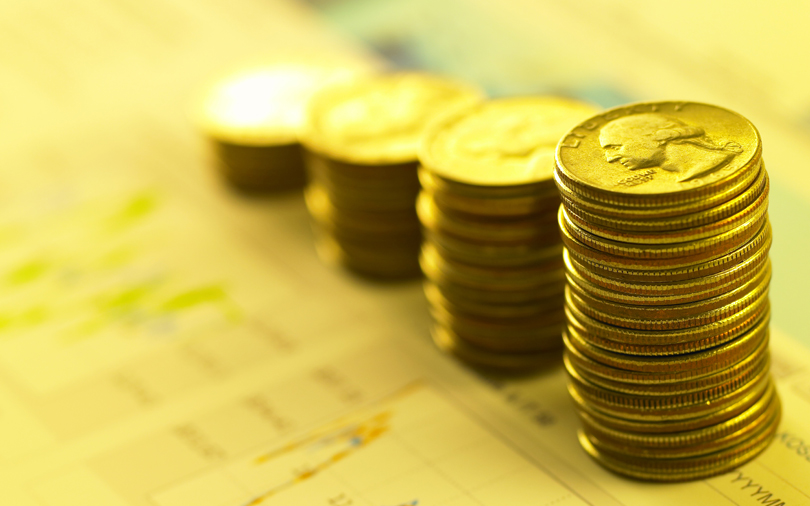 Automotive major Mahindra & Mahindra Ltd has picked up a 16% stake in self-drive car rental startup Zoomcar for $27.6 million (Rs 176 crore) as part of a Series C round of funding worth $40 million (Rs 256 crore).
Existing investors, whom Zoomcar did not name, put in the balance amount. The deal values Zoomcar at around $172 million (Rs 1,100 crore).
VCCircle had reported last month that Zoomcar had signed a term sheet with Mahindra & Mahindra and existing lead investor Ford Smart Mobility and a deal would be completed within weeks.

Ford Smart Mobility is the startup investment arm of global automaker Ford Motor Company.
The development comes a few months after Mahindra & Mahindra and Ford announced a strategic alliance to work together in areas such as shared mobility and connected cars, besides helping each other expand their presence in the Indian and overseas markets.
Mahindra and Ford both have strong business partnerships with Zoomcar. Mahindra's SUVs and electric vehicles account for a significant chunk of Zoomcar's 3,000-strong fleet.

Zoomcar recently launched Mahindra's electric car offering E2O plus across Mysore, Bengaluru, and Hyderabad.
"In the coming months, Zoomcar expects to add another 500 Mahindra E2Os across 20 cities pan-India," Zoomcar said in a statement. "Zoomcar and Mahindra expect to closely collaborate on electric charging infrastructure to further expand the use cases for EVs."
"Our collaboration with Mahindra dates back to 2013 when we first kicked off in Bangalore," said Greg Moran, co-founder and chief executive officer of Zoomcar.
Pawan Goenka, managing director of Mahindra & Mahindra, said in a statement that the company looks forward to seeing a push in the shared mobility business through its investment in Zoomcar.

Zoomcar
Co-founded by Greg Moran and David Back in 2012, the car rental firm is part of new generation of transportation services promoting shared mobility.
The firm follows a hyperlocal model in which it allows customers to pick up cars from designated locations after booking it online or through the Zoomcar app.
With the latest fundraise, Zoomcar has received investment of $100 million in all. Its backers include Ford, Sequoia Capital, and angel investors such as former chief financial officer and HR head of Infosys TV Mohandas Pai and former US treasury secretary Lawrence Summers.

For Zoomcar. the fresh funding comes at a time of overseas expansion and business diversification. The company had launched bicycle sharing service, PEDL in October last year even as the five-year-old company aims to expand to several countries in Asia and Africa.
The company said it currently operates cycle service PEDL across 10 cities with a fleet of 3,000 cycles. The service completes nearly 15,000 rides per day and partners with universities, IT parks, residential societies and municipal corporations.
Zoomcar, which has a presence in 27 Indian cities, has 200 employees. It posted revenue of Rs 121 crore ($19 million) for the financial year 2016-2017.

With the fresh funding, Zoomcar will look to expand its marketplace model Zoomcar Associate Programme (ZAP), which allows users to buy vehicles on the company's behalf and earn from them when they are not driving by renting them out.
The company says ZAP now accounts for a quarter of its fleet size. The company will further invest in applied Internet of Things (IoT) technologies. Moran said the company would introduce new mobility offerings and enter new segments within a few months, but did not elaborate.
Investment specifics
Mahindra & Mahindra's investment is partly in Zoomcar's India subsidiary – its only operation – and partly in the holding company, Zoomcar Inc.

While Mahindra & Mahindra directly invested in Zoomcar India Pvt. Ltd, its subsidiary Mahindra Overseas Investment Company (Mauritius) Ltd invested in Zoomcar Inc.
Subject to regulatory approval, Mahindra would exchange its holding in Zoomcar India for preferred stock of Zoomcar Inc, the company informed stock exchanges.

This would result in Mahindra and its wholly-owned subsidiary together holding around 16% stake in Zoomcar Inc, it said.
---