Weekly wrap: Startup survey; Q&A with Amazon India head; Ola probes alleged fraud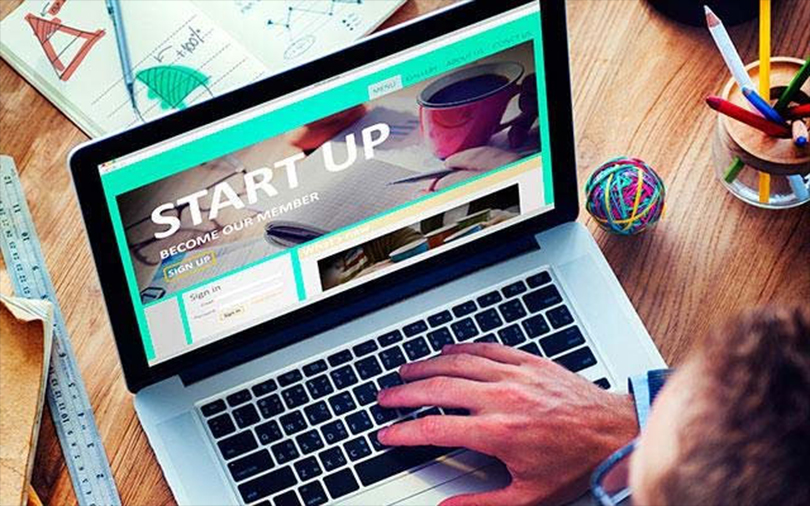 The past week saw firms such as non-banking financial company Lendingkart Finance Ltd, self-drive car rental startup Zoomcar, technical recruiting platform HackerRank and ed-tech startup IMAX Program raise a significant amount of funds. This triggered hopes of a revival of investor interest in Series-B and Series-C stage startups. The TechCircle startup survey, with responses from 100-plus entrepreneurs, threw up hints of possible consolidation, hiring challenges and a tough path to revenue growth ahead.
In another development, Amazon India head Amit Agarwal in an interview with TechCircle said the e-commerce giant is experiencing double-digit growth in India, and indicated the Seattle-based firm's intention to further loosen up its purse strings in the country's growing market. Its homegrown rival Flipkart, which remains a favourite of investors and is said to be in talks with retail player Walmart Inc. for another big funding after Japan's SoftBank-led $2.4 billion last year, lost a tax appeal with the Indian government authorities. Another Indian unicorn Ola, a ride-hailing firm, ordered an internal probe into alleged fraud involving a senior executive. Curofy, a doctor-networking startup, was bought by its investor RoundGlass Partners LLC in an all-cash deal worth Rs 60-80 crore ($9-12 million).
Nearly 90% startups expect peers to merge, pivot or shut in 2018: TechCircle survey
The consolidation drive across major consumer internet segments may further accelerate in 2018, going by what a cross-section of startup founders think. As much as 90% of the 111 startup founders who participated in TechCircle Survey 2018 believe their peers in the industry would merge, pivot or shut this year as investors have become extremely selective and emphasise unit economics more in the face of heightened competition. Forty five per cent of the 111 respondents considered recruiting the right personnel their top challenge and 36% felt that maintaining revenue growth would be difficult in the new year, according to the survey.

Another significant finding of the survey was that though 43% of the founders said they are comfortable with the funding cushion they are sitting on, nearly one-third will run out of funds in 2018.
Amazon India growing in double digits: Amit Agarwal
"We are still growing at a high double-digit rate when a lot of the landscape has been mostly flat and trying to revive growth," said Amazon India head Amit Agarwal in an interview with TechCircle. He dismissed findings on e-commerce market share that put rival Flipkart ahead of Amazon, saying the reports were not authentic. "I don't care about the market share claims. I'm so focused on what's it's going to be 30 years down the line," he said. He claimed that Amazon has the largest selection, with 160 million products, and has 285,000 small and medium businesses on its platform. He highlighted that the company offers next-day delivery to over 200 cities. "We consider this market important and large enough that we would not constrain ourselves by an investment amount," he said, offering hints of Amazon going beyond its stated commitment of $5 billion investment in India.
Flipkart loses tax appeal
E-commerce giant Flipkart lost an appeal over a tax demand of Rs 110 crore ($17.1 million) in connection with the classification of marketing expenditure and discounts.

The Income Tax Appellate Tribunal (ITAT) refused to stay an earlier ruling pertaining to the practice of e-commerce companies classifying capital spending on deep discounts as marketing expenses.
The I-T department had said that such marketing expenditure and discounts come under the category of capital expenditure, not costs which can be deducted from revenues. This classification would make Flipkart profitable and therefore liable to pay tax.
The ITAT in Bengaluru has now directed Flipkart to deposit Rs 55 crore and provide bank guarantees for the remaining Rs 55 crore by February 28, according to The Economic Times.

According to the revenue authorities, Flipkart is liable to pay taxes to the tune of Rs 110 crore on an estimated profit of Rs 408 crore for 2015-16. The e-commerce company had originally reported losses of Rs 796 crore for the same period.
Lendingkart, Zoomcar, HackerRank, IMAX Program raise funding
Lendingkart raised Rs 565 crore ($87 million) in a Series C round of funding..
The round was led by Singapore's Fullerton Financial Holdings Pte Ltd. Existing investors Sistema Asia Fund, Bertelsmann India Investment, Mayfield India, India Quotient, and Saama Capital also participated in the round, said Harshvardhan Lunia, co-founder and chief executive of Lendingkart, in an interaction with TechCircle.

The new round takes the total funds, equity and debt capital raised by Lendingkart to more than $173 million (Rs 1,129 crore).
Automotive major Mahindra & Mahindra Ltd picked up a 16% stake in Zoomcar for $27.6 million (Rs 176 crore) in a $40 million (Rs 256 crore) Series C round of funding. Existing investors, whom Zoomcar did not name, put in the balance amount. The deal values Zoomcar at around $172 million (Rs 1,100 crore).
Bengaluru-based and California-based Interview Street, Inc., which offers a technical recruiting platform for enterprises under the brand name HackerRank, raised $30 million (Rs 192 crore) in a Series C funding round led by growth capital firm JMI Equity.

IMAX Program raised $13.5 million (around Rs 86 crore) from the Michael and Susan Dell Foundation, LGT Impact Ventures, and existing investor Aspada Investments.
Ola initiates fraud investigation against executive
Homegrown taxi aggregator unicorn Ola reportedly initiated fraud investigation against Yugantar Saikia, the company's human resources head and chief administrative officer.
Citing unnamed people, a report in the media portal FactorDaily said Saikia, who allegedly accepted kickbacks from vendors, has been asked not to report for work. The company also seized several items including documents and his laptop.

Besides, Ola hired one of the Big Four audit firms to lead the internal probe, the report added.
Investor RoundGlass Partners acquires Curofy
Key investor RoundGlass Partners bought Curofy from its founders. One of the sources said Curofy, run by Gurugram-based 911 India Healthcare Pvt. Ltd, was bought in an all-cash deal worth Rs 60-80 crore ($9-12 million).
---