CaratLane vs BlueStone: One jewellery e-tailer burns more cash but also sells more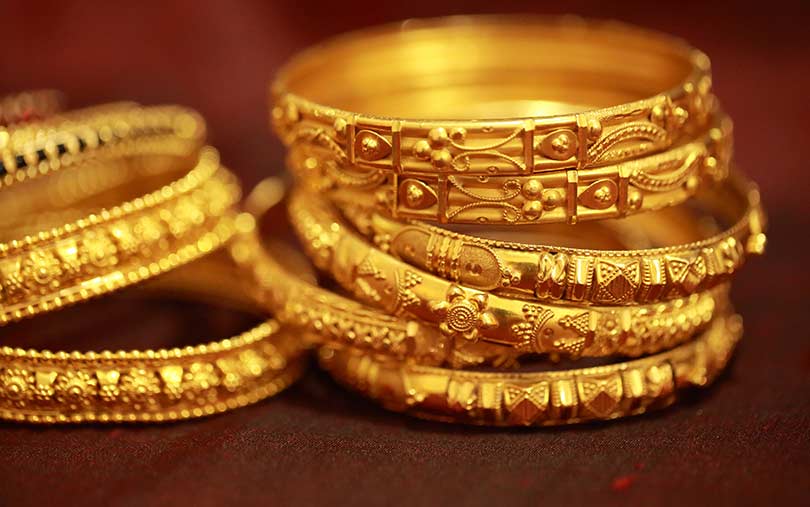 Online jeweller CaratLane widened the gap in revenue with rival BlueStone in the financial year 2016-17. This was in contrast to the previous fiscal, when the gap in revenue between country's most well-funded online jewellers had halved.
CaratLane's lead in 2016-17 came at the cost of higher cash burn, fuelled primarily by an increase in marketing and advertising spends. It did, however, lose less money than BlueStone, which also spent heavily on advertising.
BlueStone's rise in net sales was tepid compared to its performance in 2015-16, while CaratLane recorded double-digit growth compared to a single-digit increase in the previous fiscal.

Both firms follow a similar business model. CaratLane, run by Carat Lane Trading Pvt. Ltd, was founded in 2007 while BlueStone, run by Bluestone Jewellery and Lifestyle Pvt. Ltd, set up shop four years later.
While the financials of BlueStone were sourced from VCCEdge, the data platform of VCCircle, CaratLane's numbers were sourced from the annual report of its majority stakeholder Titan Company Ltd, Tata Group's watch and jewellery retailing arm.
E-mail queries sent to Titan went unanswered till the time of publishing this report. Mithun Sacheti, chief executive of CaratLane, declined to comment on the financials.


Revenue specifics
On the net sales front, Carat Lane posted a 34.65% rise at 177.84 crore ($27.8 million) for 2016-17 while BlueStone recorded a 12% rise at Rs 112.53 crore ($17.6 million) for the same period.
CaratLane's growth rate fares much better than the corresponding year-ago period, when it saw a mere 9.5% increase in net sales at Rs 132.07 crore ($20.6 million).

BlueStone grew at a slower rate than the previous financial year, when it had recorded a 72% rise to post net sales of Rs 100.46 crore ($15.7 million).
BlueStone's founder and chief executive officer Gaurav Singh Kushwaha told TechCircle said demonetisation had significantly hampered growth.
"Demonetisation [announced in November 2016] hampered the sales during the last four to five months of FY17, as November is usually considered the peak season for buying jewellery," he said. "Until the announcement, we were comfortably clocking over 70% growth."

Expenses and cash burn
Both companies spent more in 2016-17 than in the previous fiscal.
CaratLane recorded a 26% rise in gross expenditure at Rs 246.76 crore ($38.6 million), up from Rs 195.55 crore ($30.6 million) for 2015-16.

Rival BlueStone registered a 22% rise in gross expenditure at Rs 212.33 crore ($33.2 million) for 2016-17, up from Rs 174 crore ($27.2 million) in the previous financial year.
In terms of monthly cash burn, CaratLane recorded a rate of Rs 20.56 crore ($3.2 million) for 2016-17, higher than BlueStone's Rs 17.64 crore ($2.8 million).
However, for every rupee in revenue, CaratLane, at Rs 0.44, lost much less than BlueStone's Rs 1.88.

Cost of materials - the core ingredients in jewellery manufacturing - was predictably the largest expenditure for both companies in 2016-17.
While BlueStone spent Rs 99.44 crore towards this end, CaratLane spent Rs 116.66 crore.
That apart, employee and marketing expenses accounted for the other major expenditures for the period, pretty much in line with the trend seen in 2015-16.
"Our focus on above-the-line marketing [which uses mass media] is very evident," said BlueStone's Kushwaha. "We believe that is the right approach and hence the higher outlay. Going forward as well, we hope to accord a significant outlay for marketing and branding."
He added that the focus on marketing and branding was already showing results. BlueStone recently tied up with Bollywood actress Alia Bhatt to endorse its brand.
For CaratLane, employee expenses at Rs 31.61 crore ($4.9 million) and advertising costs at Rs 32.91 crore ($5.1 million), accounted for a quarter of the total expenditure.
BlueStone registered a higher expenditure on both counts, as employee costs at Rs 48.12 crore ($7.5 million) and advertising costs at Rs 34.83 crore ($5.4 million) accounted for nearly 40% of its expenses.
As a result of higher expenditure on these fronts, CaratLane's net loss widened to Rs 79.52 crore ($12.4 million) for 2016-17 from Rs 63.12 crore ($9.9 million) in 2015-16.
Similarly, BlueStone's net loss also widened to Rs 96.89 crore ($15.1 million) for 2016-17, up from Rs 70.55 crore ($11 million) the previous fiscal.
The story so far
Founded in 2011 by Kushwaha and Vidya Nataraj, BlueStone has raised over $53 million (Rs 338.8 crore) till date from investors, according to VCCEdge.
The company's investors include Ratan Tata, Accel Partners, India Infoline Finance Ltd (IIFL), Iron Pillar Capital Management Ltd, Kalaari Capital, InnoVen Capital India, RB Investments Pte Ltd and IvyCap Ventures.
BlueStone, which says it gets 12,000 to 14,000 orders a month, claims a market share of 45-50% in the nascent online jewellery space. According to Kushwaha, the firm will turn profitable in 12 months.
CaratLane deals in gold, silver and diamond jewellery. It was established by Srinivasa Gopalan, an IT entrepreneur who was the founder and chief executive of software firm Lister Technologies, and Mithun Sacheti, scion of the family that owns Jaipur Gems.
In July 2016, Titan had acquired a 62% stake in CaratLane for Rs 357.24 crore ($53 million at the time).
Before that deal, CaratLane had raised a little over $52 million (Rs 332 crore) from New York-based private equity hedge fund Tiger Global, which exited after Titan bought thejewellery e-tailer.
Earlier this month, The Economic Times reported that CaratLane had stopped selling on e-commerce sites Amazon and Flipkart citing very little contribution from these platforms, with 0.2% of the firm's sales coming from them collectively.
---