Agri-tech startup Agricxlab raises funding from Ankur Capital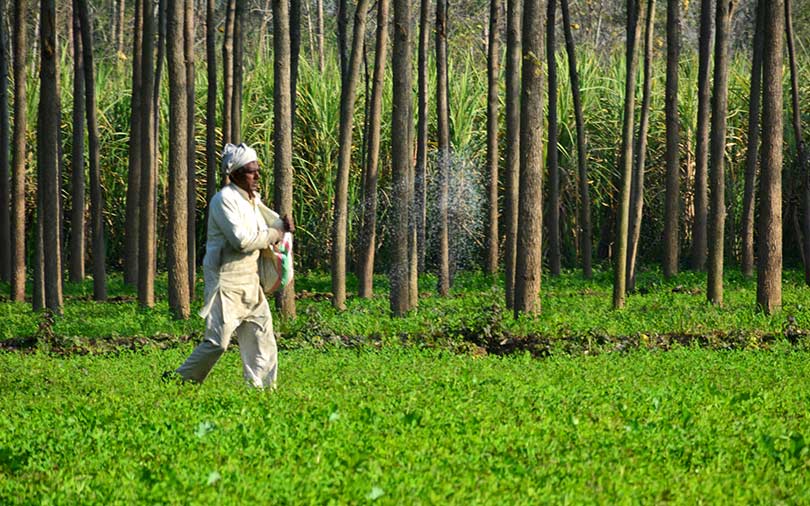 Agricxlab, an agri-tech venture that uses smartphone imaging to assess the quality of agri produce, has raised a seed round worth $500,000 (Rs 3.2 crore) led by early-stage venture capital firm Ankur Capital.
IIM Ahmedabad's incubator-cum-investor, Centre for Innovation Incubation and Entrepreneurship (CIIE) has also participated in the round.
The startup will use the funds to enhance product development and expansion, it said in a statement.

Founded in 2016 by Saurabh Kumar and Ritesh Dhoot, Agricx's mobile application uses computer vision and artificial intelligence on images to yield quality assessment of agri-produce. The Thane-based startup offers a solution to warehouses and enterprise clients, and plans to expand its quality parameters to cover more crop range across the food produce supply chain.
"Globally, there is a need to understand the quality of food that we eat. Much of global produce comes from geographies with low penetration of organised players, use of many different seed varieties and farming practices and a multi-point value chain. Objectively determining quality at all points becomes all the more important. Technology that is easy to use, can be deployed along all points of the chain provides a critical transparency in food chains that today is hard to determine. Agricx has the potential to disrupt this market," said Ritu Verma, managing partner at Ankur Capital.
Ankur Capital is a seed stage investor with a significant agri-tech portfolio. The investment firm has backed six startups so far in the agri-food tech segment, including farm management software Cropin Technologies, online agri-input distribution BigHaat, sustainable bio-inputs firm Suma Agro, cleantech cold chain TESSOL, and health food maker Health Sutra.

Other deals in the segment
Several startups in the larger agricultural technology have raised venture capital investments in the recent past. Most recently, FarmLink, an end-to-end logistics solutions provider for supplying fruits and vegetables, raised $3 million from the Indian arms of Swiss incubator-cum-investment firm Pioneering Ventures and agro-chemicals company Syngenta AG.
In October last year, app-based platform for booking farm equipment Gold Farm had raised $2 million in seed funding from farm equipment and automobile manufacturer Mahindra & Mahindra and early-stage venture catalyst Infuse Ventures.

In September, farm management software and apps creator CropIn had raised an undisclosed amount in pre-Series A funding from Singapore-based early-stage fund Beenext.
Last August saw Noida-based EM3 Agri Services Pvt. Ltd, which offers on-demand farming services and machinery, raising $10 million in a Series B round led by London-based Global Innovation Fund. Existing investor Aspada Investments, which had put in $3.3 million in the company's Series A round in June 2015, had also participated in the round.
Rivals Paalak.in and Gurgaon-based FarMart, which lends farming equipment, had also raised money this year. While Paalak.in raised an undisclosed amount in seed funding from a clutch of angel investors, Indian Angel Network had invested an undisclosed amount FarMark.

---