Pankaj Chaddah, the co-founder of online restaurant finder and food delivery firm Zomato Media Pvt. Ltd, is set to leave the firm after nearly 10 years.
In an email to his colleagues, which was shared on Zomato's blog by chief executive officer Deepinder Goyal, Chaddah said that he will take a few months' break before getting "professionally active" again. He did not mention any specifics about his next move.
"After 10 years of building Zomato, I have decided to hang my boots," Chaddah wrote. "I have been thinking of moving on for some time now, but I didn't want to leave when the company really needed me to be around. We have been through some rough times in the last two years, and now that the company is in good shape, I think it's a good time."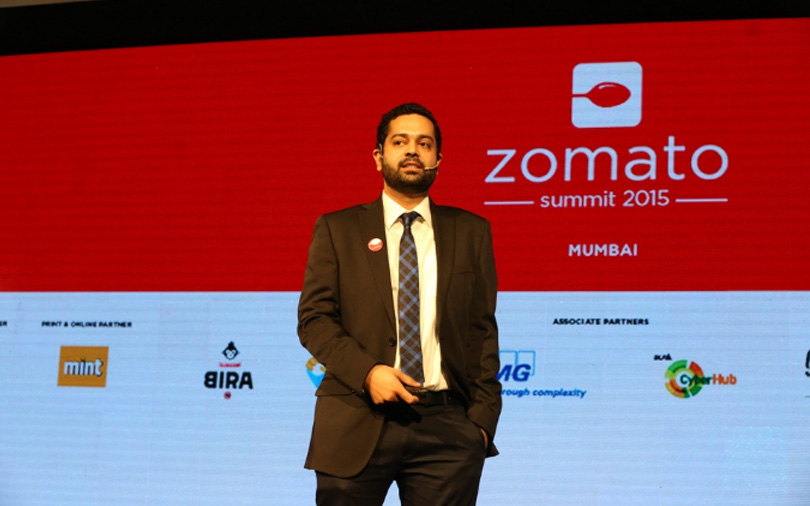 Zomato co-founder Pankaj Chaddah. Source: Zomato
Chaddah went on to say that he will stay on at the company till March 31, but did not mention if he would be selling his stake in Zomato.
However, Goyal said that Chaddah will continue to serve on Zomato's board of directors. "I am very eagerly looking forward to see what Pankaj will build next," he said.
Chaddah is the second co-founder to leave a unicorn in recent months after InMobi's Amit Gupta left the ad-tech firm last November.
Chaddah's impending exit also comes amid a top-level reshuffle at the firm in recent months.
In January, Mukund Kulashekaran was elevated to the post of chief business officer. Before that, he was global business head of online food ordering.
In the same month, Gaurav Gupta was appointed chief operating officer - a post once held by Chaddah. Gupta previously held the position of global advertising sales head at Zomato, according to his LinkedIn profile.
These two appointments were first reported by The Economic Times on Thursday. A Zomato spokesperson confirmed these management changes to TechCircle, but clarified that they have no connection with Chaddah's exit.
Gurgaon-headquartered Zomato was founded in 2008 by Indian Institute of Technology-Delhi alumni Goyal and Chaddah, who were both executives at management consultancy firm Bain & Company.
Zomato's most recent funding round earlier this year saw it raise $200 million (Rs 1,300 crore) from Chinese e-commerce giant Alibaba's payment affiliate.
Zomato had announced earlier on Thursday that the transaction had valued the firm at more than $1 billion, thereby maintaining its status as a unicorn. Unicorn, in startup parlance, means a private firm with a valuation of more than $1 billion.
Zomato had narrowed its losses to Rs 389 crore in 2016-17 from Rs 590.1 crore the year before, according to the annual report of the firm's largest stakeholder, Info Edge (India) Ltd, . It had posted revenue of Rs 332.3 crore for 2016-17, up 80.6% from Rs 183.9 crore in the previous fiscal year.
---