Zoomcar elevates VP of engineering as CTO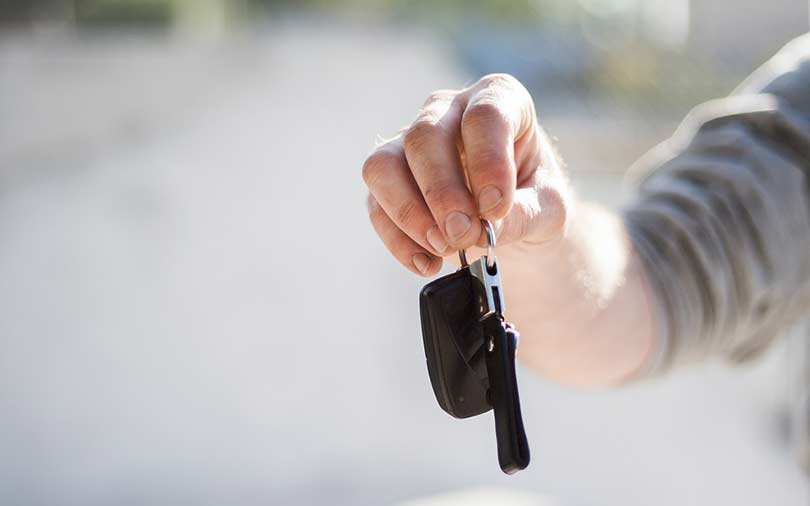 Self-drive car rental startup Zoomcar has promoted Vinayak Hegde, its vice president of engineering, as its chief technology officer.
Hegde served as Zoomcar's consultant for six months from April 2017 and joined full-time as VP of engineering in October. He was elevated to CTO in January this year, a company spokesperson told TechCircle.
The CTO role at Zoomcar has been vacant since June 2017 when Prashant Verma, the former incumbent, resigned from the company to join online travel aggregator Traveloka.

As the tech head, Hegde will oversee development, quality assurance, analytics, DevOps and IT. Having previously worked with content delivery network Speedera, which was acquired by Akamai in 2005, and mobile ad-tech startup InMobi, Hegde has over 16 years of experience in the software industry, across different domains such as embedded systems, content delivery networks, ad technology and CRM software.
He also co-founded Headstart Network, a decade-old non-profit that mentors various early and growth stage startups.
"Hegde's responsibilities include innovating and developing IP for Zoomcar, cracking hard technical problems to maintain market leadership, and scaling tech for seamless expansion of mobility platform," the spokesperson said.

Zoomcar
Run by Zoomcar India Pvt. Ltd, the self-drive car rental startup was founded in 2013 by American nationals Greg Moran and David Back, who worked on sustainability solutions in the US before moving to India.
The firm follows a hyperlocal model in which it allows customers to pick up cars from designated locations after booking it online or through the Zoomcar app.
Last month, automotive major Mahindra & Mahindra Ltd picked up a 16% stake in the company for $27.6 million (Rs 176 crore) as part of a Series C round of funding worth $40 million (Rs 256 crore).

Existing investors, whom Zoomcar did not name, put in the balance amount. The deal valued Zoomcar at around $172 million (Rs 1,100 crore).
The latest investment from M&M takes the total funds Zoomcar has raised till date to $100 million. Its investors include Ford, Sequoia Capital, and angel investors such as former chief financial officer and HR head of Infosys TV Mohandas Pai and former US treasury secretary Lawrence Summers.
Zoomcar, which is present in 27 Indian cities, has over 200 employees. It posted revenue of Rs 121 crore ($19 million) for the financial year 2016-17.

Its chief executive Greg Moran told VCCircle last August that the company was looking to expand its footprint to more than 20 countries by 2020.
It is also looking to tilt its fleet operations more in favour of an asset-light model through its Zoomcar Associate Program (ZAP), which Moran has touted to be one of the chief drivers of Zoomcar's next growth phase.
ZAP, which was launched in early 2016, allows individuals to purchase vehicles on behalf of Zoomcar, list the vehicle on its platform, earn from it by renting it out, and then share the profits on a monthly basis. Moran had said that he expected ZAP, which accounts for 20% of its fleet, to grow exponentially and account for nearly 85-90% of its fleet.

That said, Zoomcar is not likely to completely abandon its inventory model. In September 2017, VCCircle had reported that Zoomcar had struck a Rs 35-crore ($5.45 million) financing agreement with Ford Credit India Pvt. Ltd, the non-banking finance arm of automaker Ford India, to buy cars.
In October 2017, the company also introduced a tech-enabled cycle-sharing service, PEDL, in Bangalore, Chennai and Kolkata, after a three-month pilot.
At the time of its launch, Moran said the company had already put out 3,000 custom-made bicycles on the road, which do four-five trips a day. PEDL charges Rs 10 for half an hour and is targeting a cycle fleet of 10,000 in the short term.

---