This Indian startup is using bots to bring you breaking news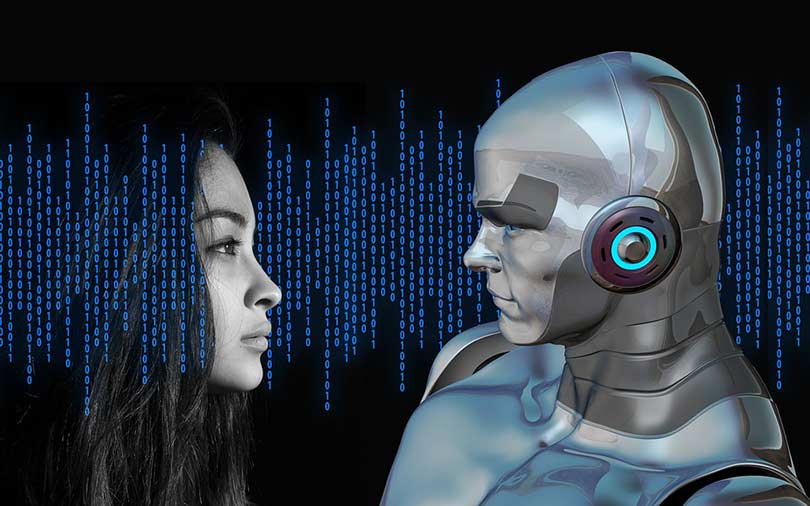 The advent of artificial intelligence is set to change many industries including the news business. While publications like The New York Times in the US and Southern Metropolis Daily in China have already run pilots with robots, a startup in India is also experimenting how AI can deliver the news.
Run by Elysium Labs Pvt. Ltd, NewsBytes has developed a bot called Yantra which uses machine learning to provide contextual news to readers. The idea behind the startup is to reduce information overload in the everyday news consumption of a reader.
The team at NewsBytes feeds Yantra input on what news to trawl the Internet for. The information is then edited and presented in a question-and-answer format on an app and website.

"Yantra is based on our in-house AI engine 'Brahmastra'. The engine uses natural language processing techniques and has developed an inverted 'Question-Answering' system where we have fixed questions and a variable set of answers. Notably, it crawls the web and then using open source frameworks such as TensorFlow, SpaCy and our proprietary knowledge models, it auto-populates the answers to the pre-defined questions," Shikha Chaudhry, co-founder of NewsBytes, explained.
Chaudhry further added that Yantra presently does not have the capability to write entire news stories.
A sample of Yantra's news reports can be seen here.

NewsBytes was established in 2013 started by Chaudhry, an alumnus of Cornell University; Sumedh Chaudhry, an alumnus of IIM Ahmedabad and IIT Roorkee; and Romesh Khaddar, an alumnus of IIT Guwahati. Before setting up NewsBytes, Shikha and Sumedh ran an education technology startup called Course Garage and operated it under Elysium Labs Pvt Ltd. Khaddar also co-founded a startup—MyNewsStudio, a career development application for students—before teaming up with the Chaudhrys.
The company was incubated by GSF Accelerator in 2015 and had also received an investment of $50,000. Sumedh told TechCircle that the company had raised an undisclosed sum in another round of funding from Mumbai Angels, Indian Dream Capital and Citrus Pay founder Jitendra Gupta.
For the financial year 2015-16, NewsBytes posted revenue of merely Rs 1,475; however, in 2016-17, it jumped to Rs 13,313, while for 2015-16, the company's filings with the Registrar of Companies show.

According to Sumedh, the company is still at a pre-revenue stage and Yantra was devised to help it come out of the rut. "Content is a scale guerrilla game. In this market, only those players would survive who can serve the consumer at minimal costs. Yantra gives us that capability. With this engine, our efficiency has increased 3x and our cost of serving a user is only Rs 52 paise per month," he explained.
When the next version of Yantra is released, which can generate entire news reports, the firm expects costs to reduce even further. "Yantra would be instrumental in making NewsBytes cash positive," he added.
Rajesh Sawhney, founder of GSF Accelerator and cloud kitchen startup InnerChef, also reiterated a similar line of thought. "Although the company is still in a pre-revenue stage, our belief is they have the capability to build tech that will take them to a cash positive zone," he said.

Also, this is not NewsBytes' first attempt to use emerging technologies to stay ahead in the game. The company had released its news bot on Facebook Messenger in 2016 when chatbots were a rage.
---