Focussing on follow-on investments rather than new bets: Lightbox's Sid Talwar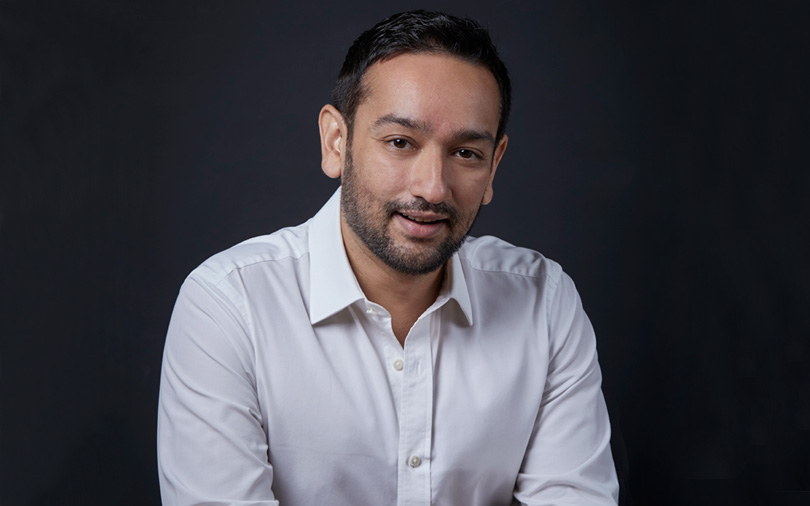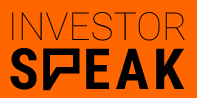 Mumbai-based venture capital firm Lightbox Ventures was set up in 2014 by Sandeep Murthy and Siddharth, or Sid, Talwar. Prior to setting up Lightbox, Murthy worked with VC firms Kleiner Perkins Caufield and Byers and Sherpalo Ventures. Entrepreneur-turned-investor Talwar had started a vocational training firm Evolv and sold it to NIIT in 2007 before co-founding Lightbox.
Lightbox's first fund included portfolio companies such as GreenDust, ZoomIn, MapmyIndia, Paymate, FutureBazaar and Kotak Urja, which were existing investments of Sherpalo Ventures and KPCB india. For its second fund, it raised $100 million (about Rs 610 crore then) in 2014. In late 2016, it expanded this fund by raising $54 million more.
The VC firm's portfolio includes used-car marketplace Droom, fast-food chain Faasos, furniture e-tailer Furlenco, test preparation startup Embibe, online photo service ZoomIn, ad-tech firm InMobi and online travel booking site Cleartrip. Its most recent investment was in child learning startup Flintobox.

In an interaction with TechCircle, Talwar talks about the VC firm's investment thesis, how it chooses its investments and more. Excerpts:
What is the status of your second fund?
We are still deploying from the second fund. We invested in Flinto in December. We have about 40% of the fund remaining. A lot of that could go into our current companies. Our business is more follow-on investing than new investing. We have a very concentrated portfolio.

We have $154 million and we are only investing into seven-eight companies. As a result, our ability to reinvest in our businesses is that much greater. This is why a large portion of our business is determining how much more money, time and effort we give our portfolio rather than finding a new portfolio company.
What is your average ticket size?
We put up to $20 million in a company, which is unusual for a business of our size. Our average cheque size at the beginning is roughly $5-6 million. But we have the ability to keep investing without anyone else coming in, based on our understanding of the business because of the time we have to spend with that business.

When we spend more time, we're not telling them what to do. That gives us much more confidence, [which] gives us the ability to keep investing behind those businesses.
Would you consider investing in B2B companies?
All our investments are in consumer-focussed companies. We understand consumer better than businesses in the B2B space.

Also, when you slice and dice the B2B space, the SaaS businesses, for example, get a lot of their revenue from India. One of the things we'd like to be able to do with our portfolio, because we have a smaller portfolio, is work with them and also give them our learnings. We have very little learnings when it comes to that [B2B] part of the business.
We are very good at learnings when it comes to being sales-driven, creating that structure. We gain all this exposure, experience in India as entrepreneurs going after consumers. We want to be able to leverage that in our conversations with entrepreneurs.
What attracts you to a company?

You don't have to go overboard thinking about whether to build the next Google for India. We look for team strength and their ability to understand how technology will support them. Not because we're a tech fund but we honestly believe that if you use technology, whether as a distribution platform or advertising platform or a pure-play product, that is helping you scale faster and in a more efficient manner.
We also look for what segment of the population are they targeting and then finally their product. Product becomes a very core part of how we evaluate a business. Would this product fit into the market? Why would it fit? What price would it fit at? Is it viable?
Do you look at non-tech companies?

Technology is a very broad term, so you got these pure-play tech businesses. We've two in our portfolio now—Embibe and Droom. Both of them have a very small staff and they're mostly engineers and they're doing only online work.
But when you move away from that, you get into this technology-enabled arena where there's a combination of technology and offline being done.
Faasos, for example, makes food, unlike Zomato or Swiggy. These guys are not only making the food, they are also delivering the food, are managing the relationship, so 90% of the work is offline. But the tech supports them to be able to advertise, manage inventory, all backend supply and manage their workforce, so tech is playing one component of a much larger issue.
Furlenco is the same way. It's a full-stack model. Tech plays a distribution, an advertising role but not more than that. Melorra, our jewellery company, their tech plays a way for them to be fast-fashion, so they're using tech to design and create [their product]. Tech plays a larger role in Melorra than in Furlenco, but at the end of the day, I'm making real jewellery and delivering that to someone, and so our brands are not necessarily pure tech plays. They're using tech to support their ability to scale and to create a better product and experience for the customer.
Will we see any exits anytime soon?
I don't think we would actively seek something at this stage. These companies are just beginning to form. We're not in the flipping game. We're here for a long time. We have a long runway ahead of us.
Your second fund has mostly overseas investors. Would you consider raising funds from domestic institutional investors?
We wouldn't have three-four years ago but today the market has opened up in a way that people are more and more excited about India in India. If we decided to set up an alternative investment fund (AIF) here, we would 100% consider [domestic buyers].
Is there a third fund in the pipeline?
Yes, of course! Our business is about building capital and so when the time is right, we'll raise a third fund. Right now, the portfolio is important. We're not trying to generate more and more assets for the sake of it. This is the first inning of a very, very long game and so we will [raise a third fund].
Any new deals in the pipeline and will you continue to make follow-on deals or new bets?
We should make one more new bet from this fund.
Which sectors are you bullish on for 2018?
Consumer. I'm always excited by brand plays.
This interview is part of our InvestorSpeak series in which leading angel, seed or venture investors share their insights on the startup ecosystem in India.
---