Why Andhra Pradesh plans to put citizens' DNA data on the blockchain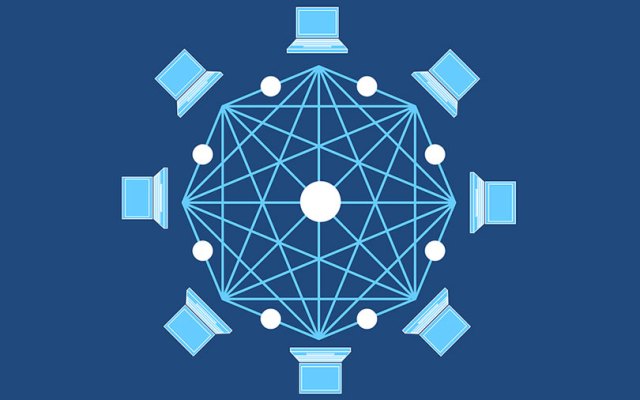 A UK-based startup has tied up with the Andhra Pradesh government to record DNA data of 50 million citizens as part of the state's financial inclusion initiative.
Omix Ventures Pvt. Ltd, founded by Dr Axel Schumacher, Gourish Singla and Sally Eaves, runs Project Shivom that aims to be the largest DNA sequencing platform in the world on a blockchain.
"Our partnership with Shivom explores the possibilities of efficiently providing diagnostic services to patients of Andhra Pradesh by maintaining the privacy of the individual data through blockchain technologies," JA Chowdary, IT advisor to the Andhra Pradesh government, said in a statement.

The state government said that Project Shivom will establish a development centre at Fintech Valley Vizag and also work closely with Andhra Pradesh's International Institute of Digital Technologies (IIDT) at Tirupati on cybersecurity and analytics.
Shivom's Schumacher said that the shortage of genomic data often results in exclusion.
"Minority and under-represented groups miss out on the benefits from advances in predictive and personalised medicine because abnormal genomic variations that exist in their ethnic or geographical location will not be present in the data that researchers are working with," said Schumacher.

The project represents another effort by a government entity to implement blockchain technology.
In another healthcare-related initiative, the government's policy think-tank Niti Aayog has been mulling the use blockchain to curb the menace of counterfeit drugs. The step would involve putting the entire supply chain on a decentralised ledger.
Separately, a US-based startup signed a nonbinding agreement with Niti Aayog last month to make blockchain prototypes across healthcare, education, land registry, supply chain, and more.

In addition, United Nations Development Programme (UNDP) has been working a project to integrate blockchain technology into the land registry process in Haryana's Panchkula as part of efforts to make it more reliable. It will pitch this project to the state government for its endorsement.
---