Matrimony.com Q4 revenue up 12%, EBITDA rises 26%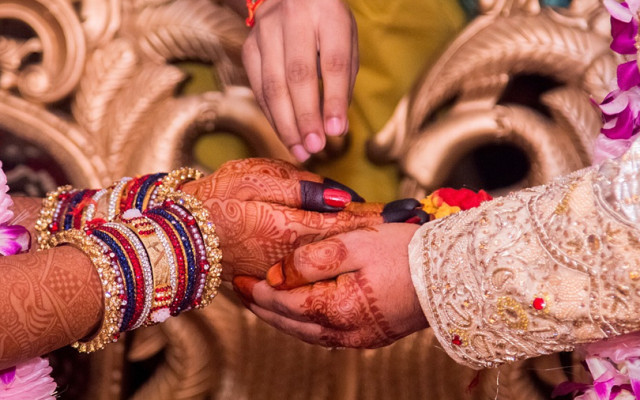 Matrimony.com Pvt. Ltd, which operates online matchmaking portal BharatMatrimony and a clutch of affiliated websites, has reported a consolidated revenue of Rs 84.39 crore for the fourth quarter of the financial year 2017-18, a growth of 11.9% against the corresponding quarter of the previous year.
Notably, the year-on-year revenue growth was the slowest as against the 14-15% rise in the previous two quarters. The announcement was made post market hours on Thursday and the stock rose 6.8% to end at Rs 866.05 a share on Friday.
The company has had a poor reception at the stock market, having lost almost a fifth of its value compared to its initial public offering (IPO) price.
This is the Chennai-headquartered firm's third earnings announcement since it went public in September last year. In its previous earnings report, the company had reported a 75% jump in its consolidated net profit to Rs 23 crore for the quarter ended December which included a one-time gain.
The venture capital-backed firm's consolidated net profit for the fourth quarter was at Rs 16.61 crore, a growth of 64.3% against the corresponding quarter of the previous year.
Meanwhile, the earnings before interest, tax and depreciation (EBITDA) for the quarter was at Rs 19.95 crore as against Rs 15.80 crore for the corresponding quarter of the previous year, a growth of 26.3%.
The company's core matchmaking services business rose 13.5% during the quarter while its smaller marriage services and related sale of products business saw revenues decline 20% to Rs 2.98 crore. This small business unit also saw segmented loss rise 39% to Rs 4.55 crore.
"Matchmaking business witnessed a profile growth of 15.8% year on year," said founder and managing director Murugavel Janakiraman. "During Q4, secondshaadi.com, an exclusive portal for divorcees has been acquired and combining with our existing portal divorceematrimony.com, we have become the leading player in this segment. We will continue to invest in brand building in the matrimony segment and expect the revenue to expand in coming quarters."
FY18 performance
For the full financial year ended March 31 2018, the company reported consolidated revenues of Rs 335.54 crore, a growth of 14.5% over the previous year. EBITDA for the year stood at Rs 77.69 crore as against Rs 58.95 crore for the previous fiscal, a growth of 31.8%.
The company's consolidated net profit grew 72.3% to Rs 73.36 crore. The net profit includes a one-time receipt of Rs 12.82 crore from Janakiraman in connection with a legal matter in the US.
The company's board has recommended a final dividend of Rs 1.50 per equity share of Rs 5 each, which is subject to the approval of the shareholders.
Founded in 1997, Matrimony.com is one of India's oldest online marriage service providers. It comprises three segments: matchmaking services, marriage services and related sale of products and other services, such as the mobile-only relationship app Matchify.
Apart from BharatMatrimony, the company operates marquee brands such as CommunityMatrimony and EliteMatrimony.
Before going public last September, the company had raised $35 million (Rs 226 crore) from a bunch of investors including Baring Private Equity India and Goldman Sachs.
Comment(s)