How Amazon's B2B online biz sped past Walmart's wholesale ops in India in FY17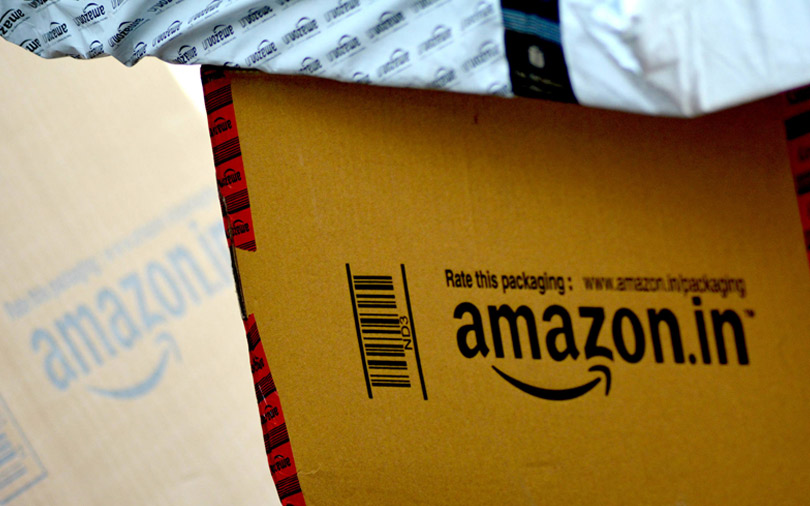 Amazon Wholesale India, the business-to-business (B2B) division of e-commerce giant Amazon in the country, generated over $1 billion in sales in its first full year of operations, in 2016-17. This was two times what Walmart's 21 wholesale stores in India generated in the same year and reveals the scale of competition that the world's largest physical retailer is up against as it now takes on Amazon with Flipkart as a weapon.
Amazon Wholesale India recorded revenues of Rs 7,069.8 crore ($1.1 billion then) for the year ended March 2017, according to VCCEdge, the data research platform of VCCircle, based on filings with the Registrar of Companies (RoC).
The wholesale unit was incorporated in 2013, the same year that Amazon entered India. However, the e-commerce major formally launched Amazonbusiness.in only in May 2015. The B2B wholesale marketplace specifically caters to small offices, entrepreneurs, department stores, kirana stores, drugstores, clinics, hospitals, hotels, and restaurants. Currently, Amazonbusiness.in is operational only in Bengaluru and Mangaluru.

Notably, Walmart, a key competitor of Amazon globally that has been operating in India for a decade, also serves a similar customer set through its 21 wholesale cash and carry stores in India. Walmart India Pvt Ltd, however, has been stuck at the half-a-billion-dollar revenue range for several years. For the same period, 2016-17, Walmart India generated sales of Rs 3,610 crore, as per its filings with RoC, after declining by around 10% over the previous year.
Interestingly, Walmart also launched its B2B e-commerce unit in the country tied with its India wholesale retail business around the same time as Amazon.
During the same period ended March 2017, while Walmart India unit sported net loss of Rs 75 crore, Amazon's unit churned out a modest profit of Rs 2.8 crore.

Email queries sent to Amazon India and Walmart did not elicit any immediate response till the time of publishing this report.
The bigger pie that both Amazon and Walmart would be eyeing in India is the B2C business, where the acquisition of Flipkart would add some wind for Walmart.
For more on what Walmart gets out of Flipkart, click here.

Amazon had been pumping fresh money into the wholesale business unit to build it further. Amazon Wholesale India received an infusion of Rs 160 crore from its parent company in December 2016 in order to compete with rival Flipkart. Last July, it received another infusion of Rs 341 crore ($52.6 million).
However, that is a small sum compared to what's being channeled into the B2C unit in the big fight.
Just ahead of the Walmart-Flipkart deal, Amazon pumped around $400 million into its Indian arm earlier this month. This brought Amazon's total investment in Amazon Seller Services Pvt. India, its local unit, to more than Rs 20,000 crore.

In an interview with TechCircle in February this year, Amazon India head Amit Agarwal said that the company is not looking at profitability but is focussed on growth. He claimed that Amazon India is growing at a double-digit growth rate. Going forward, the company is looking to strengthen its Prime offering, particularly videos as well as its smart assistant Alexa and its Amazon Business marketplace.
In February, it launched its flagship music streaming service in the country.
---