Google launches app for neighbourhood communities in India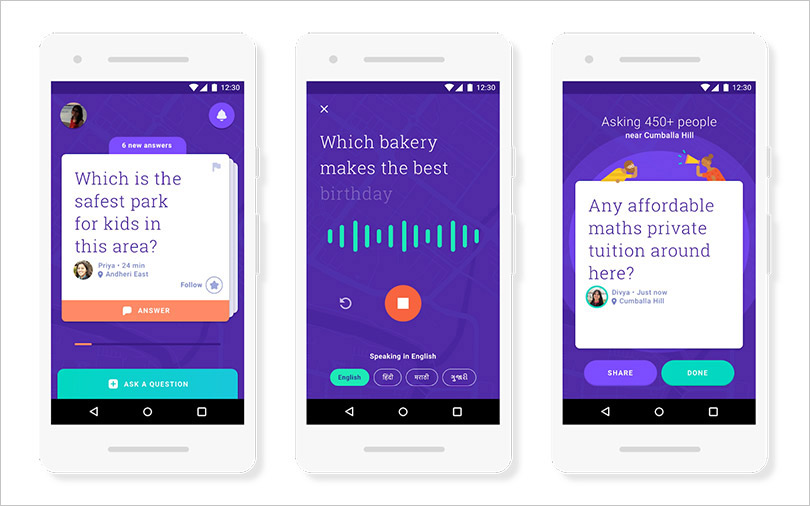 Internet giant Google has released a new app in India called Neighbourly to connect people in the same locality.
The Android app, available in Mumbai and currently in beta stage, is expected to help neighbours know more about their communities, share expertise and also seek answers on various topics, Ceaser Sengupta, vice president of product management, who leads Google's Next Billion Users initiative, wrote in the blog post.
"In cities across India, it's getting harder to get good answers to these questions because cities keep changing, including the people who live there. People nearby often have the exact information you need, but they're too busy these days to stop and chat on the street or in the park. And group chats keep getting bigger and noisier — and often fill up with those 'Good Morning' messages," Sengupta wrote.
Users can ask their neighbours questions on finding the right paediatrician for their child, films festivals in the locality, availability of mechanics, and more.
Neighbourly uses Google's voice recognition technology and allows users to either speak the question or answer into the app simulating a chat with a neighbour, Sengupta said, adding that the app currently works in English and eight other Indic languages.
"Share your local expertise. Easily swipe left and right through the questions and give answers. The more you answer, the more you're recognised for your local expertise. Plus, every time you answer, that information directly helps one of your neighbours and makes your entire neighbourhood more informed," he explained.
The app also has a privacy feature under which a user's full name, phone number and other contact information is kept private. Sengupta said that the app is expected to be released across India soon.
Through the new app, Google will also gain access to user data, which the company can use to teach Indian contexts to its Assistant, currently being used on smartphones and Google Home devices.
Comment(s)