Will drone rules pour cold water on this startup's plans to deliver hot tea?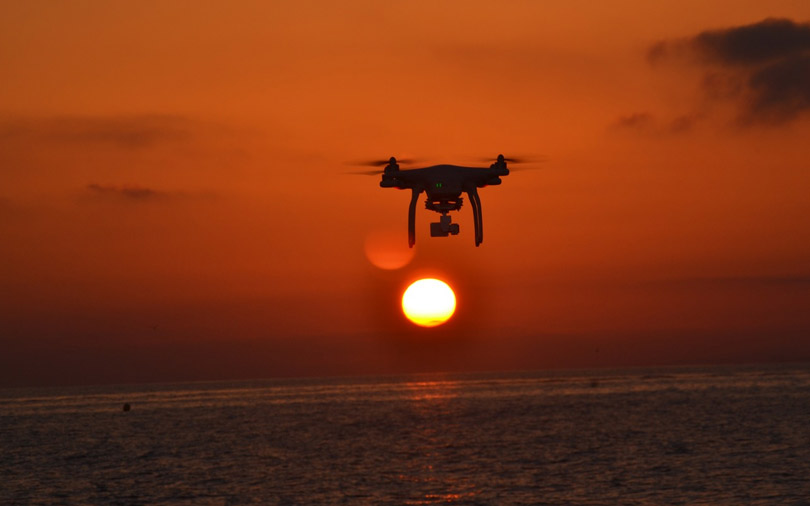 A startup incubated at Indian Institute of Technology-Kanpur (IIT-K) is running pilots for drone delivery of hot tea to customers in Lucknow, according to a report in The Times of India.
The startup, called TechEagle Innovations, delivered two litres of tea using a GPS-enabled drone in collaboration with food delivery startup Online Kaka.
TechEagle's founder, IIT alumnus Vikram Singh Meena, told the newspaper that he had devised a programme that allowed the drone to travel within a 10-km of the base station at 10 metres per second with just the click of a button. A single trip could last up to 20 minutes.

TechEagle had started designing and producing drones as early as 2015 but became a formal venture only last year. Meena said that around 10-15 drones can be deployed in one city and items will be delivered to company executives stationed near the customer's address.
"Now, we will provide these mean machines to other food delivery startups like Zomato, Swiggy and Foodpanda. To begin with, we plan to venture out in north India," Meena was quoted as saying.
However, TechEagle's plans could likely face regulatory hurdles.

While the startup received permission from the country's aviation regulator, Directorate General of Civil Aviation (DGCA), for its pilot, the Indian government is yet to come out with defined drone regulations.
This means that operating such unmanned aerial vehicles (UAVs) is technically illegal without permission.
The government had released a consultation paper on the subject in December last year.

Industry experts and drone startup founders had said that they expected deliberations and formalisation of drone rules by the end of March but no further announcements have been made.
Existing rules require the drone operator to register with the DGCA and local authorities to inform them of the make of the drone, flight details as well as pay a fee in order to conduct business.
Drone delivery activity attracted interest after Jubiliant Foodworks' Dominos Pizza attempted a delivery in Mumbai using a UAV in 2014.

However, using drones in e-commerce would be difficult as the draft regulations clearly state that "… all drones are proposed to be operated in visual line of sight, during day time only and below 200 feet". They also prohibit "dropping of any substance".
Several startups have been employing drones for surveys, refinery and cell tower inspections, among other things.
Notable investments in the space include Skylark's seed funding from IIM-Ahmedabad's startup accelerator PowerStart, Infosys backing homegrown drone maker ideaForge in December 2016, and drone management platform AirZaar raising $350,000 led by New York-based VC firm Quake Capital.

Earlier this year, Bengaluru-based drone maker Aarav Unmanned Systems (AUS) raised an undisclosed amount in a pre-Series A funding round.
Some startups are also offering flight and drone-making lessons for individuals to help them set up businesses where drones can be used for photography.
---