Apple's new AR toolkit immerses iPhone users in shared virtual spaces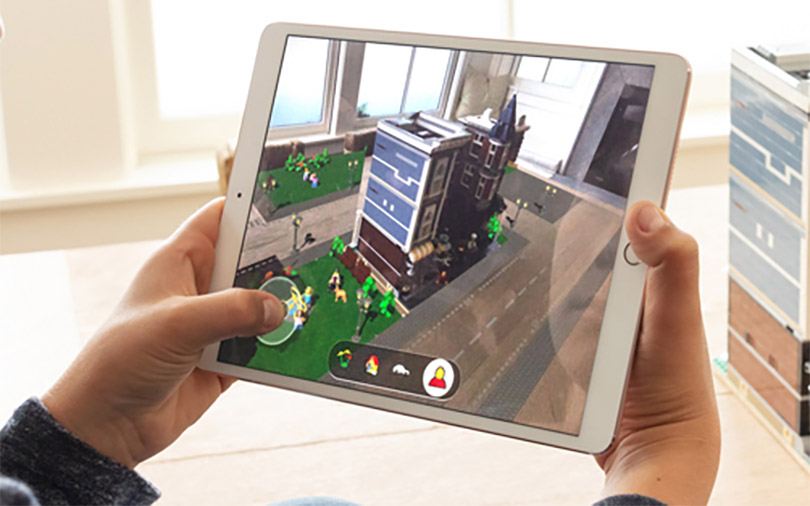 Tech giant Apple has released the second version of its augmented reality (AR) developers' toolkit that immerses its iPhone and iPad users in shared and persistent AR experiences.
Persistent experiences offered by ARKit 2.0 allow users to leave virtual objects in the real world, to which they can return. "They can start a puzzle on a table and come back to it later in the same state or create an art project over the course of a few weeks, without starting over each time," the company said.
Shared experiences, on the other hand, allow multiple users to play a game or collaborate on projects like home renovations. "Developers can also add a spectator mode, giving friends and family the best views of AR gameplay from a different iOS device," Apple said.

ARKit 2.0 also supports object detection and image tracking, making it easier for a user to convert real objects into 3D virtual models using his/her device's camera.
The kit will also allow users to apply reflections of the real world onto AR objects.
Besides all this, Apple has also released a new app called Measure that uses AR to quickly gauge the size of real-world objects. In addition, the firm has launched a new open file format with iOS 12 called USDZ, which is designed to further integrate AR with iOS. The new file format, which has been developed in collaboration with Pixar, is optimised for sharing in apps such as Messages, Safari, Mail, Files and News, and enables powerful graphics and animation.

"Using USDZ, Quick Look for AR also allows users to place 3D virtual objects into the real world to see how something would work in a space," Apple said.
The company has also listed out different AR apps and use cases in sectors such as education, games and e-commerce. The company has partnered AR app IKEA Place to allow customers to virtually fit a piece of furniture in a room even before buying it. Apple said that GE was beginning to use AR in a variety of ways, like enabling service workers to visualise industrial equipment and repair it with greater efficiency.
Apple also said that American Airlines was making an AR-based navigation system available for iPhone users, which helps passengers to the flight gate at the airport.

In the education space, Apple makes available AR apps that can help students interact with rivers, study the 3D model of human anatomy or know more about anatomies of different animals. In the games space, other than Pokémon GO, users can enjoy AR experiences such as seeing a caterpillar turn into a butterfly or playing with dinosaurs.
---